Custom Android App Development Services
With nearly 10 years of experience, SCAND mobile application developers are capable to deliver quality and efficient solutions operating across every device that utilizes the popular Android operating system.
Native Android App Development
To satisfy the highest demands of our customers and to provide them with highly reliable solutions, each Android developer at SCAND takes advantage of a wide range of programming languages, including Java, C++, Kotlin and a full stack of related technologies. So whatever you need our team of creative and highly motivated professionals knows how to develop an Android app that will meet the highest requirements.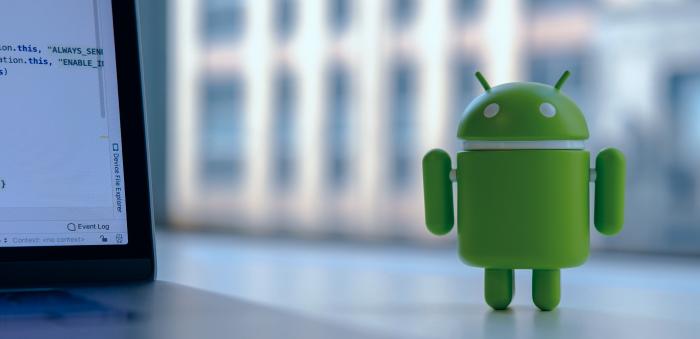 Our Android development team provides the following services:
Custom Android app development
Smart TV app development
Wearables app development
Connected car apps
Android Technologies Stack
Android Application Development Solutions
SCAND professional engineers have accumulated enormous knowledge and skills while developing Android applications. We have a huge portfolio of Android solutions, and all of them cover the core functionality businesses and users might need. Here is just a short list of solutions we can offer:
Our mobile developers are skilled at creating mobile apps for banking and financial organizations, fintech startups and other businesses involved in blockchain and cryptocurrency.
Our mobile development team creates involving and user-friendly applications for entertainment and getting new experience. We are ready to develop high-performance and well-designed mobile games for kids and adults, VR/AR-based apps as well as applications for music or sports fans.
Having a great experience in building effective and cost-saving software solutions for enterprises, we offer the development of Android mobile applications for complimenting the enterprise's desktop or web solutions as well as for empowering your staff with new capabilities.
If there is a need for the improvement of the existing app's performance or adding additional features to it, SCAND mobile developers are here to help. We are ready to face challenges like lost documentation or only a piece of the initial code available.
If you already have programmers or strong managers but need to empower your development team with skilled professionals, SCAND software engineers are ready to join your project.
How to start working with us?
SCAND Solution for Android
Along with extensive experience in the development of native and cross-platform applications, our expertise includes the development of three products for Android developers. These are:
Realm Browser Library is a small, but very helpful library designed for viewing and editing Realm database files on Android devices.
Read More
Lightweight and easily customizable cross-platform EPUB SDK for EPUB readers development.
Learn More
SVG Kit for Android is a flexible and quite fast library supporting SVG Tiny specs. The amazing library developed by our company just do it.
Read More
Fun selfie contest application for Android that offers you possibility to create various selfie challenges, invite your friends to challenge you.
Read More
Need Android Application Development?