Hybrid App Development Company
Our team has a proven track record in developing hybrid apps for large enterprise organizations, mid-sized and small companies across the globe.
Hybrid Mobile App Development Services
SCAND mobile engineering team is skilled in hybrid apps development representing the lines of excellent code that 'wraps' the existing customer's web project and extends its functionality on various mobile devices.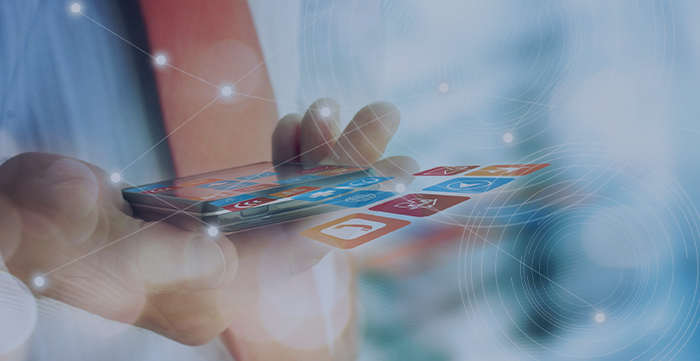 We provide the following hybrid app development services:
Hybrid app design
Hybrid web application development
Hybrid app development with React Native
Hybrid mobile app development with Ionic
Hybrid mobile application development using Apache Cordova
Xamarin hybrid app development
Key Technologies and Frameworks
As a mobile application development company, we offer a wide range of technologies to deliver exquisitely robust hybrid app solutions for our clients.
Hybrid Mobile App Development Solutions
SCAND team has an impressive experience in hybrid app development. Here are some of the solutions we offer:
SCAND mobile development team creates robust hybrid apps of any complexity to solve the business needs of enterprises across multiple domains. We manage to find both a creative approach and to meet all the client's requirements.
Our team has professional expertise in transforming e-commerce solutions into mobile platforms. We create both native and hybrid mobile apps to solve modern tasks of the online sales and retail world.
We have gained substantial expertise in creating hybrid solutions that help practitioners and patients in their bilateral communication process.
Our team has significant expertise in building highly efficient, reliable, and secure hybrid mobile banking applications. Our solutions deal with any kinds of payments and transactions including a Blockchain standard.
SCAND mobile development team is capable of creating solutions that are not only useful but also interactive and involving, for example, we create hybrid apps for the media and entertainment sector like IPTV and radio station apps, fishing and hunting apps, social media apps and sports apps.
Need Hybrid App Development Services?