With the rapid growth of IoT as a notion and internet-connected devices applied in nearly every industry domain, we strive to keep pace with the latest technology trends and deliver top-notch IoT software development solutions.
SCAND teams build IoT applications that combine sensor data with predictive analytics and machine learning technologies while complying with all industry standards.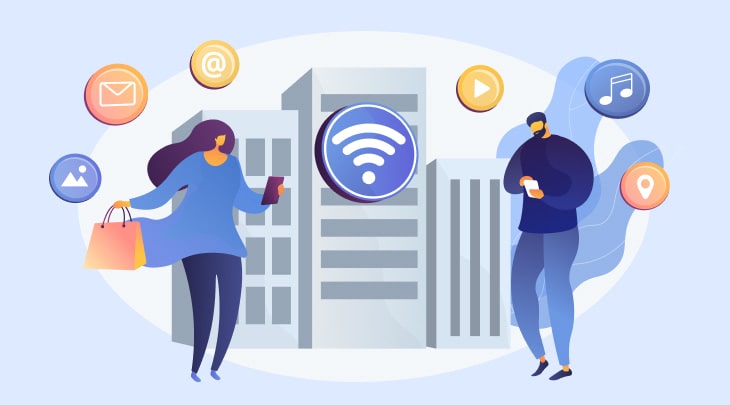 SCAND developers have relevant expertise in app deployment to gadgets, servers, and cloud services. We are capable of rendering the following IoT development services:
Web and Desktop IoT App Development
IoT Mobile App Development
IoT Cloud Interface Development
IoT Remote Control Programming
App Tethering
3rd-Party Services Integration
IoT Wearables & Connected Apps Development
Smart Home Systems Software Development
IoT Solutions Development
Since 2000, we've been developing MVPs and providing internet of things development services to companies of all sizes, turning their technological ideas into reality. For these years, we have gained rich expertise in this domain, so today there are no unconnectable things for us. Here are our main focuses:
We are always enthusiastic about industrial IoT solutions development. Whether it is an IoT-based agriculture monitoring system, IoT visualization software, Internet of Things marketing application, whatever, our development team mindfully analyses each area of application and uses the latest technologies to deliver perfectly balanced, robust and efficient custom IoT solutions.
IoT Solutions for Enterprises
The deep expertise of our IoT development team allows us handling any amounts of data. We help enterprises in making their IoT dreams come true, together redesigning the performance of every industry.
We are experts in responding to modern customers' demands, offering IoT solutions for smart cities, smart homes, etc. With nearly two decades of experience of working on multiple IoT standards, technologies, and cloud platforms, we deliver scalable, flexible solutions that go beyond our clients' expectations.
Working with companies across different business domains we have accumulated enormous experience in the development of industry specific IoT solutions.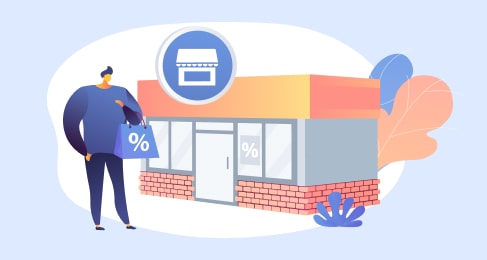 Providing unique users' shopping experience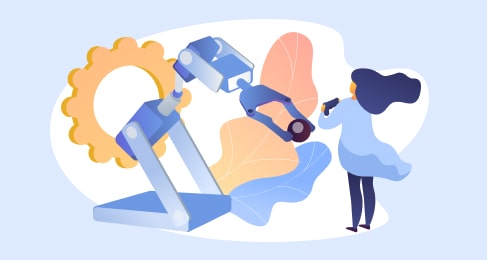 Monitoring equipment and detecting the one to maintain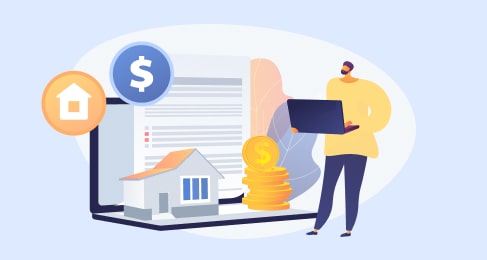 Monitoring assets and increasing revenue
We are familiar with such IoT programming technologies as tagging, near-field communications, and Bluetooth connectivity. The solutions delivered by our IoT software development company allow flawless data flow between gadgets, devices, the Internet, and connected apps.
Programming Languages & Frameworks
Java
Python
Ruby on Rails
Javascript
Docker
Azure
Wireless
NFC
4G LTE
Ethernet
GSM Network
Bluetooth
HTTP/HTTPS
TCP
XMPP
UDP
MQTT
CoApp
AllJoyn
RESTFUL
AWS
Windows Azure
IBM Bluemix
Google Cloud
Digital Ocean
Miniature Boards
Cloud Synс
Sensors
Power Connectivity
RESTful
OAuth Authorization
SOAP services
Thing API
How to start working with us?
Here are some highlights from our client reviews:
"I found Scand to be very enthusiastic and knowledgeable."
The web application exceeded expectations. During the lengthy engagement, the team at Scand remained on top of development, fixing any issues no matter the time of day. Their communication style was effective for the partnership.
"The quality of work is unmatched."
Scand continues to be a valued partner of the client and delivers satisfactory work. They have great communication skills and manage everything well. Working well with the client's framework, everything goes above and beyond. They consistently show commitment to their work.
"I have been impressed by the high level of technical skills as well as great communication skills."
The development was a success, meeting the expectations of the internal team and the third party client. Scand communicates effectively to ensure both teams are on the same page. The team is creative and knowledgeable.
"They're one of the best companies that I've experienced."
The finished platform is excellent, was delivered on time, and to the expected quality standards. The team is dedicated, works efficiently through an agile methodology, and is skilled at what they do.
"They just want to do good work."
SCAND consistently delivered all requirements to standard and their efforts improved the website's efficiency and productivity. The team is personable and engaged with a professional, dedicated, and respectful work ethic. They are smart, reliable, and extremely skilled in development and coding.