Cryptocurrency Software Development
Cryptocurrency solutions are demanding nowadays. Scand is keeping pace with this high demand and offers a variety of services like cryptocurrency exchange development, cryptocurrency wallet development, cryptocurrency integrations with 3rd party services and many more.
Cryptocurrency Development Services
Our cryptocurrency developers help businesses across the globe from start-ups to established organisations take advantage of digital currencies while creating robust, transparent, secure cryptocurrency solutions.
Our team provides the following cryptocurrency development services tailored to your specific requirements:
Cryptocurrency coin development
ERC20 Token Development
Bitcoin software development
Crypto wallet development
Integrations with 3rd party services for exchange fiat and crypto currencies.
Trusted Cryptocurrency Software Development Company
Our company has gained a reputation of a trusted development partner for creating various cryptocurrency solutions. Among other services we also provide cryptocurrencies payment processing, integration of payment providers for cryptocurrencies, creating multi-blockchain infrastructure and ecosystems that support coins and tokens, advanced trading clients for crypto exchanges, solutions to track payments and blockchain exploring, developing DEXs, DeFi and auctions, banking, FinTech and bank-related software with advanced support of cryptocurrencies.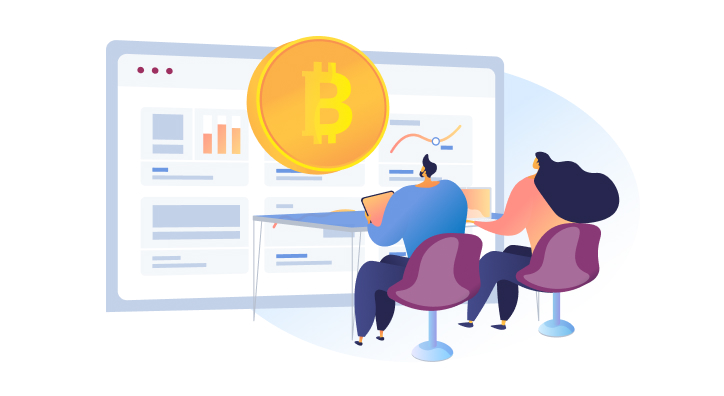 Cryptocurrency is a digital currency that uses encryption techniques to regulate the generation of currency units and to verify the transfer of funds. It is not controlled by any central authority like the bank or government.
Cryptocurrencies leverage blockchain technology to gain decentralization, transparency, anonymity, security and immutability. They allow a fast and enormous number of transactions and send it almost immediately to anyone with a crypto wallet around the world. The sender and the recipient of funds can be in different parts of the world and still exchange cryptocurrency.
What you can do with cryptocurrency?
Mining, buying, selling and storing, transacting or investing into goods or services.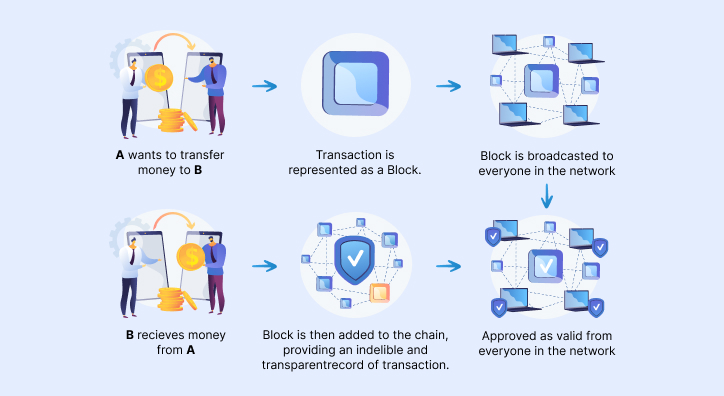 Cryptocurrency is a virtual digital currency created through the process of mining or purchased from a cryptocurrency exchange. Contrary to fiat money there are digital coins that are stored in blockchain. Cryptocurrency enables peer-to-peer digital payments that do not rely on any legal authorities to verify transactions. Cryptocurrencies run on a distributed public ledger called blockchain and use encryption to verify transactions making them secure and safe.
Cryptocurrencies We Work With
Today, there are over 10,000 cryptocurrencies and the number is still growing. We support top cryptocurrencies and use cutting-edge technologies to develop impactful cryptocurrency solutions.
Programming Languages & Frameworks
Cryptocurrency Development Solutions
We have hands-on experience in developing high-quality solutions for cryptocurrencies. Whether it is a cryptocurrency exchange platform or a proprietary crypto wallet, our developers can handle it all.
Crypto coin development consulting
Thinking of creating your own cryptocurrency, our team of business analysts will help you conduct thorough marketing research and create secure and independent cryptocurrency tailored to your specific needs.
SCAND team has vast experience in developing multi-currency crypto wallets that successfully solve the needs of our customers, providing secure storage, transactions and ability to manage BTC, ETH, ERC-20 tokens, BSC and NFT assets, use DeFi technologies, and many other cryptocurrency services.
Cryptocurrency exchanges and trading apps
We have experience in developing cryptocurrency trading platforms that comprise crypto wallets, crypto exchange, 3d party integrations and allow to make both online deposits and withdrawals, support multiple cryptocurrencies, including but not limited to Bitcoin (BTC), Ripple (XRP), Ethereum (ETH), Litecoin (LTC), Bitcoin Cash (BCH), Monero (XMR), EOS (EOSIO), Zcash (ZEC), Dash (DASH), etc.
Crypto Contracts Developement
While utilizing the most popular standards like ERC-20, ERC-777, ERC-1155 and others, we create tokens of different kinds (NFT tokens, equity tokens, security tokens, etc).
We are able to provide you with a full stack of the necessary services, from the custom token contracts and ending up with integration to fiat-to-currency and currency-to-fiat conversion services like Coinbase, Simplex, Sendwire, Binance, Poloniex, and more.
In case you need non-standard clients to the most crypto exchanges, or deep and advanced integration with Binance, Poloniex, Bitmex, Coinbase, Crypto.com and many others, our expert team is always ready to help you.
Focus on Quality and Security
We are certified according to the ISO 9001:2015 quality management and ISO/IEC 27001:2013 information security management standards. We strictly adhere to these standards to deliver high quality, secure and easily scalable solutions to our clients.
We provide cryptocurrency application development teams that consist of a project manager, business analysts, software developers, QA engineers, UI/UX designers. The number of team members is customised to your project needs and internal processes and can be easily adjusted during the development process.
Transparent Working Process
We are committed to providing a fair and transparent working process. We provide our customers with full access to all project management tools and systems we use to help them control the process and make timely business decisions.
We prioritize clients' needs
Our team of professionals who have extensive knowledge and experience in cryptocurrency development well defines all client's requirements, suggesting the most optimal project roadmap. We often offer our clients to create an MVP first to test drive their idea.
Here are some highlights from our client reviews:
"I found Scand to be very enthusiastic and knowledgeable."
The web application exceeded expectations. During the lengthy engagement, the team at Scand remained on top of development, fixing any issues no matter the time of day. Their communication style was effective for the partnership.
"The quality of work is unmatched."
Scand continues to be a valued partner of the client and delivers satisfactory work. They have great communication skills and manage everything well. Working well with the client's framework, everything goes above and beyond. They consistently show commitment to their work.
"I have been impressed by the high level of technical skills as well as great communication skills."
The development was a success, meeting the expectations of the internal team and the third party client. Scand communicates effectively to ensure both teams are on the same page. The team is creative and knowledgeable.
"They're one of the best companies that I've experienced."
The finished platform is excellent, was delivered on time, and to the expected quality standards. The team is dedicated, works efficiently through an agile methodology, and is skilled at what they do.
"They just want to do good work."
SCAND consistently delivered all requirements to standard and their efforts improved the website's efficiency and productivity. The team is personable and engaged with a professional, dedicated, and respectful work ethic. They are smart, reliable, and extremely skilled in development and coding.