SCAND has been utilizing the Qt framework for software development for over 15 years already. Qt app development helps to reduce costs and time-to-market, ensure high performance, and provide users with perfect UI.
Qt is a framework for cross-platform app development written in C++. It allows creating a single codebase that can be deployed across different devices (desktop, mobile, even smartwatch) and platforms (iOS/Android, Windows/macOS/Linux).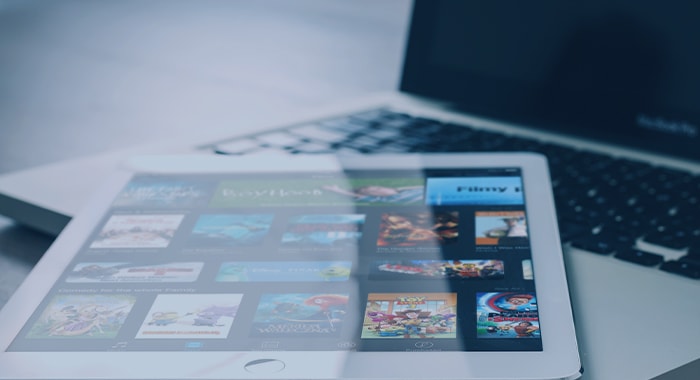 Here is a list of Qt app development services we offer:
Using Qt as one of the key tools, SCAND development team has already delivered a range of effectively working solutions. We are ready to offer the software development including but not limited to the following solutions:
Our team has experience in developing a software solution for invoice mass printing and implementing it into the existing web-application. Such solutions cover all the core features like converting HTML invoices to PDF, scaling images, smart pagination mechanism with content separation, and others.
Our expertise includes the development of cross-platform software solutions for making interactive presentations at universities, corporate and sports training rooms, broadcasting studios, etc. The solutions we develop offers a broad range of graphics and interactive features as well as high performance.
Proficiency in Qt development is the skill we are ready to share. If there is a need for Qt developers, our best engineers will be able to join your team within 1-2 weeks.
Why use Qt for product development?
Qt app development is the opportunity to use a single code across multiple platforms and devices. Qt enables C++ capabilities for enhancing performance and functionality. At the same time, there are bindings that allow using other languages: PyQt (Python), QtRuby (Ruby), Qt Jambi (Java), and others.
Using Qt + QML (a Javascript-based declarative language) software developers are capable of creating outstanding applications focused on UI.
Qt is also a great choice for IoT software solutions development. It helps to seamlessly connect different smart devices into a single ecosystem and establish effective communication between them.
How to start working with us?
Why Clients Hire Our Qt Developers?
Being located in the center of Eastern Europe, SCAND is considered to be one of the most reliable and experienced outsourcing companies in Belarus for the following reasons:
Today there are 250+ qualified, talented, data-driven software engineers working for SCAND, offering the development of efficient software solutions tailored to our clients' business goals.
Our hourly rates are much lower than they are in Western Europe and the US. Also, outsourcing software development services offered by SCAND eliminate extra expenses on infrastructure, office, salary, and training.
SCAND outsourcing developers are fluent in English. Although we don't claim to sound like native speakers, our accent is clear and easily understandable.
1 month Zero Billing Guarantee
If you are not satisfied with the result after a month of our work, we guarantee no billing for this month.
Need a Qt Development Company?