Custom Software Development Company
SCAND is an IT outsourcing and custom software development company that helps businesses of all sizes accelerate their product development and deliver to the market faster than competitors. With the right partner and the right technologies including .NET, Java, PHP, JavaScript, C/C++ and many more, you can embrace the future with confidence.
In today's fast-moving environment, you need to make sure you can adapt to the constant changes. We help companies cut down their software development and related costs and speed-up their software products' entry to the market. We are ranked as one of the top IT outsourcing and custom software development companies in Eastern Europe.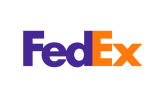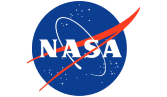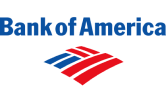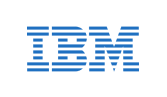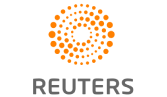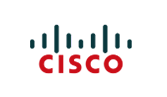 Trusted Software Development Company
Being a customer-oriented software development firm we implement best-in-class practices for our clients to succeed. For 20 years' history we have managed to compile an impressive list of global customers: NASA, IBM, Cisco, FedEx, Bank of America, Dresdner Bank, Reuters, Yahoo!, Siemens, Merrill Lynch, and many other Fortune 500 companies. We also provide our services as a custom software development company for startups.
Industry Experience to Address Your Challenges
We never stop innovating and develop custom software with industry input, backed by years of real-world experience. Our competence has found recognition among customers across the globe. Since 2000 we've been developing customized solutions for various IT companies, e-commerce businesses, logistics enterprises, education institutions and healthcare organizations. As well as we provide tailored software development services for IoT, augmented and virtual reality.
Here are some highlights from our client reviews:
"I found Scand to be very enthusiastic and knowledgeable."
The web application exceeded expectations. During the lengthy engagement, the team at Scand remained on top of development, fixing any issues no matter the time of day. Their communication style was effective for the partnership.
"The quality of work is unmatched."
Scand continues to be a valued partner of the client and delivers satisfactory work. They have great communication skills and manage everything well. Working well with the client's framework, everything goes above and beyond. They consistently show commitment to their work.
"I have been impressed by the high level of technical skills as well as great communication skills."
The development was a success, meeting the expectations of the internal team and the third party client. Scand communicates effectively to ensure both teams are on the same page. The team is creative and knowledgeable.
"They're one of the best companies that I've experienced."
The finished platform is excellent, was delivered on time, and to the expected quality standards. The team is dedicated, works efficiently through an agile methodology, and is skilled at what they do.
"They just want to do good work."
SCAND consistently delivered all requirements to standard and their efforts improved the website's efficiency and productivity. The team is personable and engaged with a professional, dedicated, and respectful work ethic. They are smart, reliable, and extremely skilled in development and coding.
How to start working with us?
Resolving business and technical challenges of our customers is the essence of our work as a software development company.
We have successfully completed more than 700 projects both for enterprises, mid-sized and startup companies. Being ISO 9001 certified SCAND engineers guarantee the highest quality of software developed.
+
Projects for enterprises, mid-sized and startup companies
Today we employ 250+ highly skilled, data-driven software engineers, offering custom software application development to our clients depending on their needs and requirements. We guarantee to deliver the project on time and within the customer budget based on the approved requirements.
Our hourly rates are much lower than they are in Western Europe and the US. Also, outsourcing software development services offered by SCAND eliminate extra expenses on infrastructure, office, salary, and training.
Being located in the center of Europe, SCAND is close to its Western European customers as it takes just a few hours to get to us from any European city.
SCAND has been certified according to the ISO 9001-2015 quality management and ISO/IEC 27001-2013 information security management standards. All custom software app development projects we accomplish meet the guidelines of this standards.
Along with the software development services we provide, SCAND is also a software product development company with a number of proprietary solutions, including end-user applications, professional tools, business software solutions, and SDKs. Everything is perfectly crafted to meet the highest professional software development requirements.
Discover the Latest From SCAND