Custom Mobile App Development Services
SCAND mobile development team has exceptional experience in creating native, hybrid, and cross-platform mobile apps.
Mobile Application Development Services
Our well-organized teamwork and deep understanding of customer requirements enable us to develop top-notch mobile app solutions on time and on budget.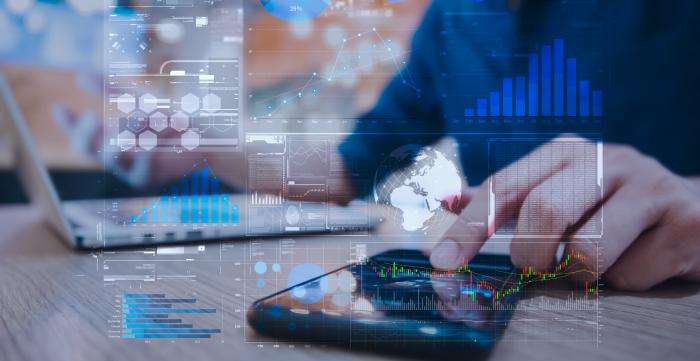 Our mobile app development team provides full-cycle development services from business analysis stage to delivery, publication, support.
Business analysis
UI/UX design
Native or cross-platform mobile application development
Mobile testing
Back-end integrations
Publication on App Store, Google Play, etc.
Maintenance and support
We have relevant expertise in working with native iOS SDK and its frameworks. The significant part of our development team are seniors who have professional skills in C, Objective-C, C++, Swift, and XCode development environment. Some of the solutions created include Apple Watch and Apple TV app development.
Having exceptional Android SDK and Android NDK development experience that goes beyond solely Java programming, we are capable of building powerful apps operating across over 15K various Android devices. We know how to build highly maintainable and performative apps using the main programming languages such as C++, Java, and Kotlin.
Our mobile engineers are skilled in building hybrid apps representing the lines of excellent code that 'wraps' the existing customer's web project and extends its functionality on various mobile devices. For hybrid app development, our team leverages PhoneGap, Cordova, JavaScript, HTML, HTML5, jQuery, jQuery Mobile, Sencha Touch, Ionic.
Our team has relevant expertise in using HTML5 and JavaScript, Qt, and other flexible and powerful techniques to build cross-platform mobile software. We are also familiar with Xamarin, a .NET Framework-oriented platform. Generally, we have more than 5 years of fulfilling cross-platform projects using such tools as AppCelerator, Cordova (PhoneGap), and dozens of other tools to facilitate the mobile development process.
Objective-C
Swift
XCode
AppCode
iOS SDK
CocoaPods
How to start working with us?
The mobile development solutions we build are aimed at the enhancement of the customers' businesses and help their technological areas operate faster with the boosted scalability and functionality.
We offer custom mobile app development of any level and complexity for mid- and large-sized companies. Our mobile development team is best known for its innovative and creative approach. The customers' requirements are the starting point in the world of robust and highly efficient solutions that increase the productivity of your business.
Our team has professional expertise in bringing e-commerce websites to mobile platforms. We keep all the main functionality of navigation, customization, and analytics and know how to address all major challenges of the up-to-date sales world. Stay connected and reach out to your clients worldwide easily with the help of mobile apps developed by us.
SCAND mobile team has vast experience in CRM integration of such systems as Salesforce, Freshdesk, Pipedrive, Infusionsoft, etc. Our CRM mobile development solutions enable our clients to access and manage important business information in real-time, from any location.
Mobile Digital Publishing solutions developed at SCAND are aimed at both publishers' and readers' convenience in use. On the part of a publisher, our solutions provide the ability to create, distribute and monetize content. On the part of a reader, apps are easy-to-navigate and filled with such useful features as scroll zones, animations, 'live' content, searchable text and more.
As a mobile app company, SCAND embraces Field Service and Help Desk Mobility to help in keeping work organized and all team connected. Our deep expertise in building such apps allows us creating easy customizable, robust solutions for your business.
Our team has significant expertise in using the right tools and technologies to build highly efficient, reliable, and secure mobile banking applications. We implement any kinds of payments, including a Blockchain standard.
Mobile developers at SCAND are skilled to integrate SAP, ERP-ONE, NetSuite, SYSPRO, and other ERP solutions, delivering a user-friendly and highly performative mobile applications. As a mobile apps development company, we don't merely copy your existing ERP solution giving it a new mobile nature; we go deeper to recreate the power of functionality while keeping in mind the importance of its convenience in use.
SCAND professionals build mobile applications that could assist in Big Data processing throughout its operation. In-built sensors and other services could gather and pre-analyze the data before it is being sent to the servers. SCAND engineers write the requested code to manipulate an immense amount of data.
As a mobile application development company, we are experienced in developing AR/VR solutions for various industries, including education, commerce, and entertainment. Combining cutting-edge tools and technologies with a deep understanding of our clients' requirements, we are delivering advanced, competitive, high-grade solutions that feature both quality graphics and a user-friendly interface.
""I have been impressed by the high level of technical skills as well as great communication skills."
The development was a success, meeting the expectations of the internal team and the third party client. SCAND communicates effectively to ensure both teams are on the same page. The team is creative and knowledgeable.
Managing Director, Software Solutions Provider
"They have the ability to tackle a wide array of technical items."
Scand successfully completed the multiyear project within the parameters and allotted time. The team worked well autonomously, offered design improvement ideas, and practiced independent thinking. Their experience, breadth of expertise, and reliability set them apart from competitors.
President at Computer Consulting Firm
"They are extremely friendly, helpful, and open to finding the best solutions."
Scand's solution is the very foundation of the company, and it's utilization and prominence regarding revenue are both telling. Their project management is effective and adaptable, and communication comes with ease. An in-person meeting with their team ensures timely and accurate delivery.
CEO, IT Company
"SCAND has outranked every other software development company we've worked with."
Extensive resources and reliability helps SCAND meet all expectations in this long-term partnership, and their engine allows companies to reduce marketing departments by 50%. A broad skill set and the ability to work remotely are also notable qualities. They're an invaluable partner.
Director of Product Development, Financial Industry
"They just want to do good work."
SCAND consistently delivered all requirements to standard and their efforts improved the website's efficiency and productivity. The team is personable and engaged with a professional, dedicated, and respectful work ethic. They are smart, reliable, and extremely skilled in development and coding.
Founder, Social Network Company
"They're one of the best companies that I've experienced."
The finished platform is excellent, was delivered on time, and to the expected quality standards. The team is dedicated, works efficiently through an agile methodology, and is skilled at what they do.
CTO, Automotive Firm
Need Mobile App Development Services?