Parxis Game (Ludo) Mobile App
Parchis Game (Ludo) is a famous board game specially designed and adapted to mobile devices.
Our developers did their best to let players enjoy a mobile version of the game. The SCAND mobile team focused on the following aspects:
Port a classic board game to mobile devices.
Create own graphic and physics engines.
Add artificial intelligence for a single-player mode.
Integrate a multiplayer into the game via Bluetooth.
The game itself is a variation of a classic board game called Parchis or Ludo. Its players can either compete with friends or choose a single-player mode vs AI. Parchis attracts both kids and adults with its gameplay, beautiful visuals, and a realistic simulation of object behavior on the screen.
SCAND mobile team developed a whole new engine for the game. It is flexible and undemanding on system resources. That's why the engine can be adapted to various projects.
The game includes its own physics engine that processes dice rolls and simulates the realistic behavior of the onscreen objects. The engine utilizes either an accelerometer or gyroscope to roll the dice.
The Parchis game supports up to 4 players multiplayer games. It uses a Bluetooth wireless protocol to establish the connection between different devices. It means there is no need to hand the device over.
Game mechanics are based on the original Parchis game, also known as Ludo. This board game uses a dice but implies strategic behavior as well. It is dynamic enough to play a round or two with no extra time spending. Besides, people play against real opponents. All these Ludo characteristics work nice for implementing on mobile devices.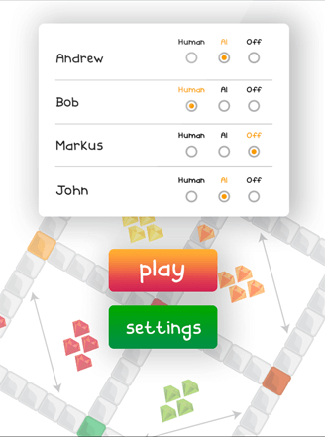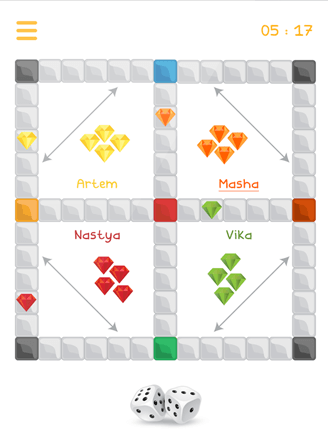 The SCAND mobile development department has successfully completed the development of the Parchis game. We use the project as a technological demo for our customers and test new ideas for the game before its official launch.