Outsourcing Software Development Company
For the past 20 years, SCAND has earned a reputation of a reliable and reputable outsourcing software development company. Our key asset — skilled, talented, data-driven developers who help us stay out of the other IT outsourcing companies.
SCAND Software Development Outsourсing Services
Partnering with SCAND allows you to leverage our collective experience and expertise to inject valuable skills into your software development project. We aim at establishing long-term business relationships and helping you to overcome your biggest software development challenges. We provide several outsource software development services options. All of them are tailored to the specific needs of our partners.
We have been in business for over 20 years and have extensive technical experience and in-depth knowledge of the industries we specialize in helping our partners to increase revenue and productivity using high-quality software development tools and technologies. We work with our partners to help them overcome their particular business challenges, from providing necessary software development resources to managing the entire development life-cycle. We become your technology partner for every development project and offer full-fledged services.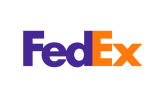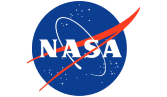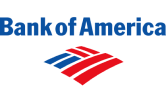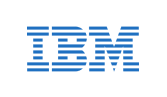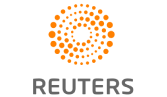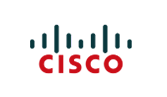 Being a customer-oriented software development company we implement best-in-class practices for our clients to succeed. For 20 years' history we have managed to compile an impressive list of global customers: NASA, IBM, Cisco, FedEx, Bank of America, Dresdner Bank, Reuters, Yahoo!, Siemens, Merrill Lynch, and many other Fortune 500 companies.
How to Outsource Software Development?
At SCAND, we pay much attention to establishing a transparent process of software development and project management, as well as smooth collaboration between the customer and outsourcing team.We offer the following process of outsourcing software development:
2. SLA Preparation

Before we start working on your project, we will identify all the work to be done and evaluate its lengthy and complexity.

3. Delivery and Reporting

We will provide you with reports on each stage of your project development, ensuring everything goes as planned.

4. QA Enhancements

All solutions delivered are tested, debugged and go with suggestions on enhancements, carefully prepared by our QA specialists.

5. After release support

We pay much attention to after release support that ensures your solution works efficiently for your business success and is up-to-date.

1. Needs Analysis

We will carefully analyse your technical requirements and business goals to provide you with best resources aimed at making your tech dreams come true.
How to start working with us?
Why Choose SCAND as a Software Outsourcing Company?
Being located in the center of Europe, SCAND is considered to be one of the most reliable and experienced outsourcing software development companies for the following reasons:
Today there are 250+ qualified, talented, data-driven software engineers working for SCAND. We offer outsourcing software development services and create efficient software solutions tailored to our clients' business goals.
Our hourly rates are much lower than they are in Western Europe and the US. Also, outsourcing software development services offered by SCAND eliminate extra expenses on infrastructure, office, salary, and training.
SCAND outsourcing developers are fluent in English. Although we don't claim to sound like native speakers, our accent is clear and easily understandable.
IT outsourcing company SCAND has been certified according to the ISO 9001:2015 quality management and ISO/IEC 27001:2013 information security management standards.
Outsourcing is a business strategy that implies transferring a piece of work to an external company that is located overseas or nearshore. Read more about the key benefits of outsourcing software development and how to choose the right outsourcing partner: