CRM Software Development Services
SCAND CRM development team has a proven track record in delivering powerful and fine-tuned client management software systems.
For over a decade we've been building up scalable and easy-to-use custom CRM solutions for enterprises, mid-size businesses and even start-ups. As well as we have enormous experience in integrating CRM solutions with Salesforce, Google apps, social networks, Microsoft products, and other services.
Our engineers deliver robust CRM apps in line with the customer business needs, technical requirements, and within the budget. We offer the following services:
CRM Consulting
Custom CRM development
Existing CRM redesign and customization
CRM mobile app development
CRM integration services
SCAND has been delivering custom CRM solutions for over 10 years already. Working with companies worldwide we assist them in creating robust, easily accessible, high-performance CRM solutions that help increase sales revenue, improve sales productivity and enhance the customer experience.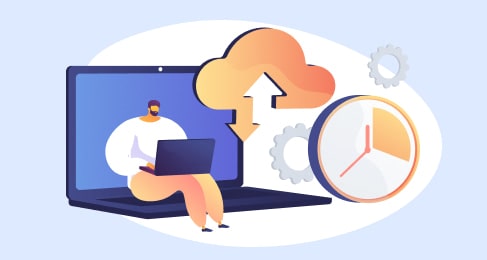 We develop cloud-based CRM systems that are easily accessible on the Internet from any device and any place, all users can view the same information at any time. Cloud-based CRMs are beneficial in the following way:
Easy to use
Easy accessible
No extra hardware or software required
Support multiple devices
Integrations with 3d-party products
High data protection
Easy customizable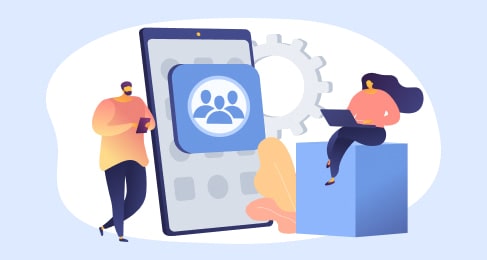 We deliver fully-functioning mobile CRM solutions that are available on any internet-connected device (smartphones, tablets, and other). Sales, marketing and customer service teams can access and manage key information in real-time, wherever they are. A mobile CRM system can help you:
Improve sales productivity
Increase sales
Keep track of sales performance

Improve data quality

Enhance Customer Experience
We have sufficient experience in working with such popular CRM systems and platforms as Zoho CRM, Zurmo, SAP CRM, Oracle CRM, SugarCRM, Force.com/Salesforce1, and others. In the majority of cases, our customers request us to enhance the existing CRM solutions adding the required features or boosting their functionality and scalability.
Enterprise CRM software system helps to:
Enhance customer service
Improve customer retention rate
Increase sales
How to start working with us?
Here are some highlights from our client reviews:
"I found Scand to be very enthusiastic and knowledgeable."
The web application exceeded expectations. During the lengthy engagement, the team at Scand remained on top of development, fixing any issues no matter the time of day. Their communication style was effective for the partnership.
"The quality of work is unmatched."
Scand continues to be a valued partner of the client and delivers satisfactory work. They have great communication skills and manage everything well. Working well with the client's framework, everything goes above and beyond. They consistently show commitment to their work.
"I have been impressed by the high level of technical skills as well as great communication skills."
The development was a success, meeting the expectations of the internal team and the third party client. Scand communicates effectively to ensure both teams are on the same page. The team is creative and knowledgeable.
"They're one of the best companies that I've experienced."
The finished platform is excellent, was delivered on time, and to the expected quality standards. The team is dedicated, works efficiently through an agile methodology, and is skilled at what they do.
"They just want to do good work."
SCAND consistently delivered all requirements to standard and their efforts improved the website's efficiency and productivity. The team is personable and engaged with a professional, dedicated, and respectful work ethic. They are smart, reliable, and extremely skilled in development and coding.
Need a custom CRM solution?