Virtual & Augmented Reality App Development
SCAND provides a wide variety of AR/VR development services for businesses worldwide to improve their inner working processes as well as marketing campaigns.
Virtual & Augmented Reality Services
Our development team has sufficient experience in creating user-friendly augmented and virtual reality apps for various industry domains: automotive, aerospace, education, healthcare, marketing, and retail, etc. As the main goal of augmented and virtual reality development is to provide the best user experience, we make sure each solution we come up with, is always close to reality.
SCAND develops competitive, high-quality applications for virtual, augmented and mixed reality. Combining cutting-edge tools and technologies with a deep understanding of our clients' requirements, we are delivering AR VR solutions that are either in or rather above the line with our clients' expectations. We build AR/VR apps for smartphones (both Android and iOS), tablets, hybrid laptops, etc.
Technologies used for augmented and virtual reality app development include OpenCV, Vuforia, ARKit, Wikitude, EasyAR, ARToolKit, ARCore and more. Also, we are competent to develop a framework that will suit your particular needs. Whatever you need, a core product or implementation of AR/VR technologies into your existing app, we will assist you in receiving a solution that will be helpful to your particular business and purpose.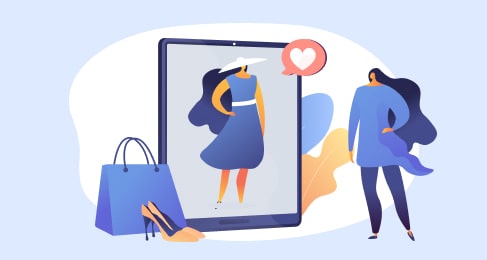 SCAND team delivers engaging augmented reality apps in the era of digital interaction for all types of companies: small, mid-sized and enterprises. Our experience includes the development of TV augmented reality apps, various educational and entertainment AR apps.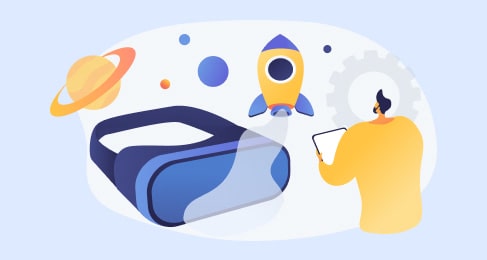 We develop virtual reality solutions for innovative workplaces with realistic and collaborative scenarios and solutions for boosting sales by improving the buyer's experience. We can create custom 3D models for any field including, but not limited to, healthcare, air and space, education, automotive, travel, military and many more.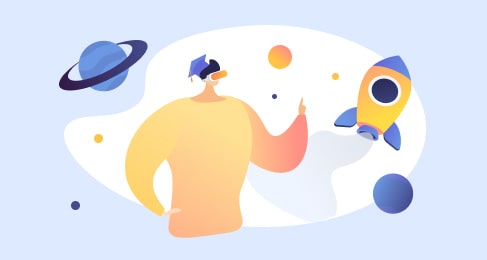 Our app development experience in mixed reality allows us to create solutions aimed at providing a real-time view of actual surroundings combined with an overlay of intelligent virtual objects, supplying enterprise employees with the best of both the physical and digital worlds.
AR and VR Solutions For Various Industries
SCAND is creating virtual and augmented reality applications for various industry domains (e-commerce, education, healthcare, entertainment, etc) to enhance customer experience and ensure more delightful interactions with customers.
If you're considering implementing AR/VR technology in your digital solution, then you need an expert team who can realize the full potential of AR/VR in your app. SCAND team has already developed many AR/VR projects for our customers in different niches. Here are the main reasons why they outsourced AR/VR development to us:
SCAND has been certified according to the ISO 9001:2015 quality management and ISO/IEC 27001:2013 information security management standards. All software developed by our company is implemented according to these standards.
We are a reliable AR/VR development company with a large portfolio of successfully delivered projects. We have completed more than 600 projects for our clients all over the globe.  Our approach lets us build to schedule, build to feature, or build to budget.
We provide high-quality AR/VR development services matched by superior customer service at an affordable price as well as full-scale maintenance and support of the software developed to keep our customers satisfied.
We are a team of professionals who have extensive knowledge of the latest software technologies and provide first-class AR/VR development services. We are ready to offer our clients a free MVP development to get fast feedback on their idea.
Here are some highlights from our client reviews:
"I found Scand to be very enthusiastic and knowledgeable."
The web application exceeded expectations. During the lengthy engagement, the team at Scand remained on top of development, fixing any issues no matter the time of day. Their communication style was effective for the partnership.
"The quality of work is unmatched."
Scand continues to be a valued partner of the client and delivers satisfactory work. They have great communication skills and manage everything well. Working well with the client's framework, everything goes above and beyond. They consistently show commitment to their work.
"I have been impressed by the high level of technical skills as well as great communication skills."
The development was a success, meeting the expectations of the internal team and the third party client. Scand communicates effectively to ensure both teams are on the same page. The team is creative and knowledgeable.
"They're one of the best companies that I've experienced."
The finished platform is excellent, was delivered on time, and to the expected quality standards. The team is dedicated, works efficiently through an agile methodology, and is skilled at what they do.
"They just want to do good work."
SCAND consistently delivered all requirements to standard and their efforts improved the website's efficiency and productivity. The team is personable and engaged with a professional, dedicated, and respectful work ethic. They are smart, reliable, and extremely skilled in development and coding.