AR Retail App to Guide TV Set Buyers
TV Augmented Reality is a cross-platform augmented reality mobile app for promoting products of TV manufacturers.
A major TV manufacturer asked SCAND to create a mobile application that would allow users to inspect and choose TV sets remotely, without even leaving home. The main feature the customer wanted SCAND mobile development team to implement was to give an opportunity to find the TV matching home design in the best possible way. A user of the TV AR retail app can check whether a chosen TV set and his/her interior make for each other before ordering the TV via the app.
SCAND mobile developers implemented augmented reality technologies to create the app. As the TV AR retail app was expected to display a TV set at any angle, the SCAND mobile team used embedded motion sensors for the depiction of 3D models.
The TV application for mobile provides the following functionality:
Exploring TV characteristics, description, and price either visiting the store or staying at home. Pointing the camera at the wall lets people see the virtual TV and related info nearby. If they are dissatisfied with the image, they are free to choose another model.
Viewing a preferred TV device from every side and in any corner of the room after launching the app and focusing the camera wherever wanted.
Watching advertisement videos about the device when a user points a camera at the picture of a TV screen in the TV catalogue.
Adding the extra TV components, such as acoustic systems or game controller, to the virtual image to find out how it all looks like.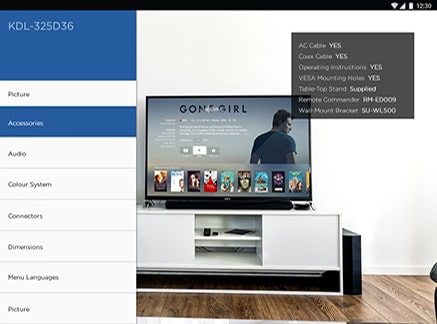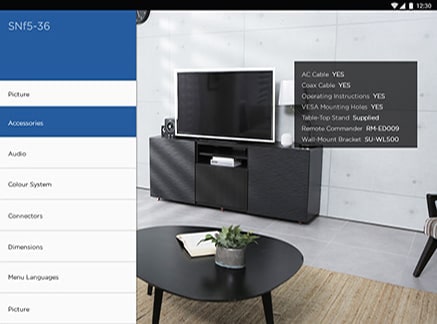 The SCAND mobile development team has used augmented reality technologies to create a solution that simplifies and visualizes the process of choosing a TV ideal for the interior design. The app also provides its user with the comprehensive information about the device chosen.