Looking for a smart TV development? Being keen on enhancing businesses with technology-empowered opportunities, SCAND offers the development of robust user-centric applications for smart TV platforms.
Who Needs a Smart TV App?
Smart TVs provide a new level of user experience and engagement by expanding the content to huge screens while allowing interaction with it. This opens great opportunities for a variety of industries including media and entertainment, e-commerce, e-learning, and others.
Smart TV applications are perfect for:
Delivering high-quality content in the best possible resolution
Facilitating live-streams
Displaying goods with the possibility to buy them directly from the app
Holding video conferences and demonstrating presentations
Our Smart TV App Development Services
We create an easy-to-use interface and information architecture to help you deliver best-in-class user experience to your customers.
Developing robust and engaging solutions with the functionality you need including the integration of payment gateway or any other third-party tools.
We can also help to migrate the existing content broadcasting application to any popular smart TV platform.
Smart TV platforms we work with
Why Do You Need a Smart TV App?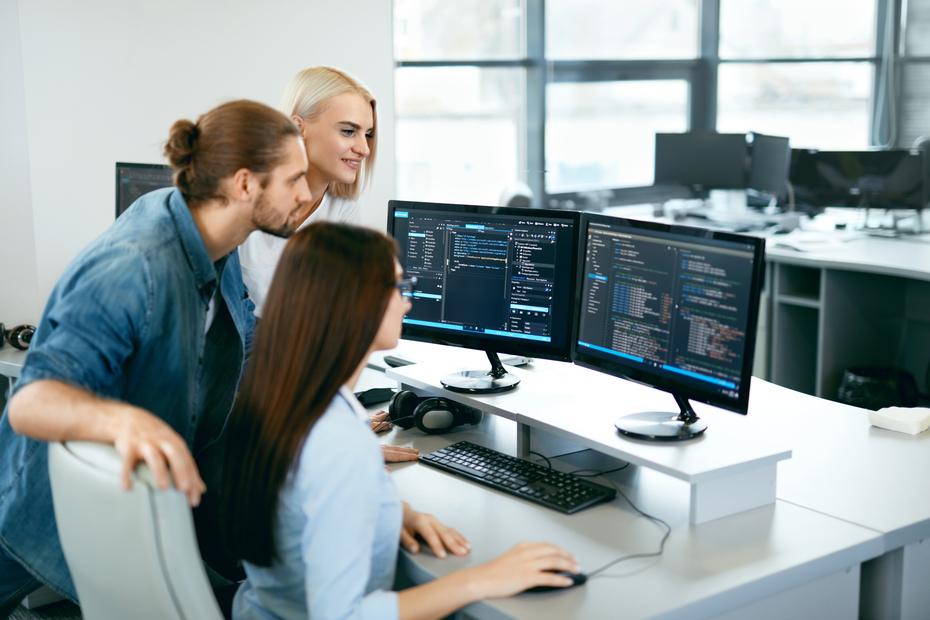 1




Content delivery

Deliver the best-in-class content, push the user experience to the next level, and engage your target audience via popular smart TV platforms.

2




Monetization

Allow your users to buy goods directly from the TV screen with in-build payment gateways, try different approaches to monetization in order to find the best working for your business.

3




Promotion

Let the users share content on social media, integrate third-party marketing tools, and send push-notifications to your customers.

4




Analytics

Use in-build or third-party integrated tools to analyze and increase the effectiveness of your content across different groups, countries, devices, etc.
How to start working with us?
Here are some highlights from our client reviews:
"I found Scand to be very enthusiastic and knowledgeable."
The web application exceeded expectations. During the lengthy engagement, the team at Scand remained on top of development, fixing any issues no matter the time of day. Their communication style was effective for the partnership.
"The quality of work is unmatched."
Scand continues to be a valued partner of the client and delivers satisfactory work. They have great communication skills and manage everything well. Working well with the client's framework, everything goes above and beyond. They consistently show commitment to their work.
"I have been impressed by the high level of technical skills as well as great communication skills."
The development was a success, meeting the expectations of the internal team and the third party client. Scand communicates effectively to ensure both teams are on the same page. The team is creative and knowledgeable.
"They're one of the best companies that I've experienced."
The finished platform is excellent, was delivered on time, and to the expected quality standards. The team is dedicated, works efficiently through an agile methodology, and is skilled at what they do.
"They just want to do good work."
SCAND consistently delivered all requirements to standard and their efforts improved the website's efficiency and productivity. The team is personable and engaged with a professional, dedicated, and respectful work ethic. They are smart, reliable, and extremely skilled in development and coding.