Web Application Development Services
Scand architects and engineers have extensive experience in developing scalable, robust, secure web applications of any type and complexity. Need to hire web app developers?
SCAND Web Development Services
SCAND's web app team provides both front-end and back-end development services. We offer the full life cycle of web application development: business analysis, design, implementation, QA testing, maintenance, and support. We use our accumulated experience to develop genuine, technically advanced applications that are highly usable and ergonomic. Being an ISO 27001 and ISO 9001 certified web development company we guarantee the best practices implementation for all customer projects.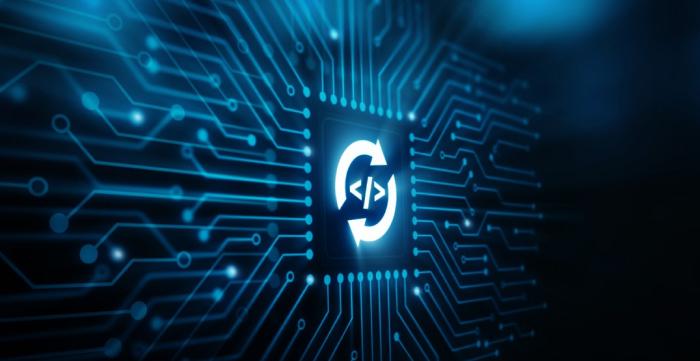 Our team provides the development of the following apps and systems:
Web apps
ERP systems
CRM systems
CMS systems
Social networks
Front-End and Back-End Development
With 15+ years of experience and 170+ Javascript developers on board, SCAND provides its clients with top-notch front end development solutions. We have successfully implemented more than 50 projects for over 40 clients across the globe. Our UI/UX engineers are constantly gaining knowledge in brand new technologies and leveraging innovative approaches in their work. To speed up the development process we use the following JS frameworks and libraries: Angular, React JS, Vue.JS, etc.
SCAND back-end development team comprises 250+ full-time engineers working for companies across multiple domains. For the past 20+ years, we have successfully completed 600+ projects for more than 300+ customers worldwide. Our back-end development team has also developed over 30 proprietary products. We create complex customized solutions by leveraging various back-end programming languages, libraries and frameworks like Java, PHP, Python, .Net, C++, etc.
How to start working with us?
As a web application development company we offer a wide range of technologies to deliver exquisitely robust web app solutions for our clients.
Custom Web Application Development Solutions
SCAND professional engineers have accumulated enormous knowledge and skills while developing web application solutions. Our solutions facilitate the management of the company's processes, workflows, and documentation as our deep expertise is based on multiple developed ERP and CRM systems for enterprises and startups.
Our web developers are skilled at making cost-effective progressive web apps with the extended ecosystems that allow your software to operate on multiple devices. Our team utilizes ReactJS, VueJS, AngularJS, HTML5, JavaScript, and other flexible and powerful techniques to create reliable, fast and engaging web apps.
Our web development team builds reliable web portals based on customer needs. B2B, B2C, media, e-learning portals are among the list of the already developed web solutions for our clients. We create easily scalable, high performing, secure portals integrated with 3d-party systems and tools.
We are capable of building up bespoke e-commerce solutions from scratch or based on world-recognized web service platforms such as Magento, Salesforce, and other CMS systems (WordPress, Drupal, Joomla, etc.). We've been working with companies of various types delivering web apps of different sizes from a small website to a huge enterprise portal.
We have significant expertise in integrating web applications with Salesforce. Our specialists provide consulting and could integrate any CRM-based solution into your project.
Our web application developers have extensive experience in working with ERP systems, namely with SAP. We make sure your customized apps are easily integrated with SAP/R3 systems considering your requirements and executing your business tasks in the most efficient way.
""I have been impressed by the high level of technical skills as well as great communication skills."
The development was a success, meeting the expectations of the internal team and the third party client. SCAND communicates effectively to ensure both teams are on the same page. The team is creative and knowledgeable.
Managing Director, Software Solutions Provider
"They have the ability to tackle a wide array of technical items."
Scand successfully completed the multiyear project within the parameters and allotted time. The team worked well autonomously, offered design improvement ideas, and practiced independent thinking. Their experience, breadth of expertise, and reliability set them apart from competitors.
President at Computer Consulting Firm
"They are extremely friendly, helpful, and open to finding the best solutions."
Scand's solution is the very foundation of the company, and it's utilization and prominence regarding revenue are both telling. Their project management is effective and adaptable, and communication comes with ease. An in-person meeting with their team ensures timely and accurate delivery.
CEO, IT Company
"SCAND has outranked every other software development company we've worked with."
Extensive resources and reliability helps SCAND meet all expectations in this long-term partnership, and their engine allows companies to reduce marketing departments by 50%. A broad skill set and the ability to work remotely are also notable qualities. They're an invaluable partner.
Director of Product Development, Financial Industry
"They just want to do good work."
SCAND consistently delivered all requirements to standard and their efforts improved the website's efficiency and productivity. The team is personable and engaged with a professional, dedicated, and respectful work ethic. They are smart, reliable, and extremely skilled in development and coding.
Founder, Social Network Company
"They're one of the best companies that I've experienced."
The finished platform is excellent, was delivered on time, and to the expected quality standards. The team is dedicated, works efficiently through an agile methodology, and is skilled at what they do.
CTO, Automotive Firm
Need Web Application Development Services?