Web Application Development Services
Need web app development services? SCAND team has been creating web application development solutions for businesses across different industry domains for more than 20 years and would be glad to assist you with your initiative.
SCAND Web Development Services
SCAND's web app team provides a full range of custom web application development services: business analysis, UI/UX design, both front-end and back-end development, QA testing, maintenance and support. We use our accumulated experience to develop genuine, technically advanced applications that are highly usable and ergonomic.
Scand architects and engineers have extensive experience in developing scalable, robust, secure web applications of any type and complexity:
Progressive web apps

Cross-platform apps

SPAs
Web portals

ERP systems

CRM systems

Front-End and Back-End Development
With 15+ years of experience and 170+ Javascript developers on board, SCAND provides its clients with top-notch front end development solutions. We have successfully implemented more than 50 projects for over 40 clients across the globe. Our UI/UX engineers are constantly gaining knowledge in brand new technologies and leveraging innovative approaches in their work. To speed up the development process we use the following JS frameworks and libraries: Angular, React JS, Vue.JS, etc.
SCAND back-end development team comprises 250+ full-time engineers working for companies across multiple domains. For the past 20+ years, we have successfully completed 600+ projects for more than 300+ customers worldwide. Our back-end development team has also developed over 30 proprietary products. We create complex customized solutions by leveraging various back-end programming languages, libraries and frameworks like Java, PHP, Python, .Net, C++, etc.
How to start working with us?
Key Web Technologies and Frameworks
As a custom web application development company we offer a wide range of technologies to deliver exquisitely robust web app solutions for our clients. Along with core fundamental languages and technologies as Java, .Net and PHP, we use innovative frameworks to better serve our customers.
Custom Web Application Development Solutions
SCAND professional engineers have accumulated enormous knowledge and skills while developing custom web application solutions. Our solutions facilitate the management of company's processes, workflows, and documentation as our deep expertise is based on multiple developed ERP and CRM systems for enterprises and startups. Being an ISO 27001 and ISO 9001 certified web application company we guarantee the best practices implementation for all customer projects.
""I have been impressed by the high level of technical skills as well as great communication skills."
The development was a success, meeting the expectations of the internal team and the third party client. SCAND communicates effectively to ensure both teams are on the same page. The team is creative and knowledgeable.
Managing Director, Software Solutions Provider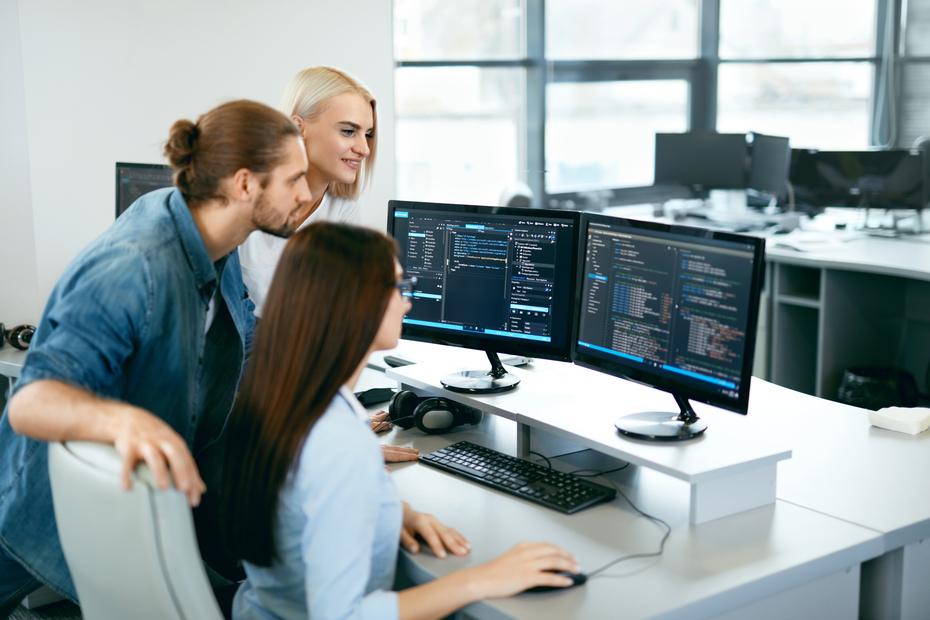 Being located in the center of Eastern Europe, SCAND is considered to be one of the top web development companies in Belarus for the following reasons:
1




Qualified IT specialists

Today there are 150+ qualified, talented, data-driven web app developers working for SCAND, offering efficient web application development solutions tailored to our clients' business goals.

2




Good Command of English

SCAND web app developers are fluent in English. Although we don't claim to sound like native speakers, our accent is clear and easily understandable.

3




Cost Reduction

Our hourly rates are much lower than they are in Western Europe and the US. Also, web app development services offered by SCAND eliminate extra expenses on infrastructure, office, salary, and training.

4




Quality and Security

Web application company SCAND has been certified according to the ISO 9001:2015 quality management and ISO/IEC 27001:2013 information security management standards.