Angular Development Services
Angular is one of the frameworks we are frequently using for front-end development on our customer projects. Need an expert team to work on your projects?
AngularJS Development Services
Front-end development has been one of the key branches of SCAND for the last 15 years. We have been developing complex custom web solutions utilizing various technologies including AngularJS framework for our clients across the globe.
The list of services we are ready to deliver includes but not limited to:
SCAND front-end team has been creating custom web apps for the past several years starting from small-scale projects upto enterprise level business apps. Among them are logistics and procurement management systems, ERP solutions for the energy sector, banking and finance apps and many more.
While utilizing AngularJS framework SCAND team can create outstanding ERP solutions for various businesses.
Our team is capable of building procurement systems that help to automate the processes and manage them effectively.
SCAND has proven experience in creating single page applications for companies of any sizes and for a variety of industries.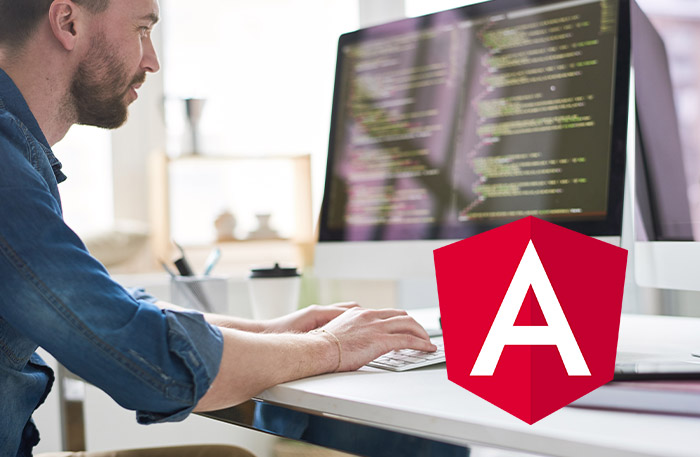 There are many strong sides of Angular, which makes it one of the greatest frameworks for building custom web apps:
It is open-source with an active community of 600+ contributors on GitHub, which constantly drives the Angular development forward.
This JS framework provides tons of out-of-the-box features with no need for fancy installation.
AngularJS app development ensures great performance across platforms due to its mobile-first approach.
Hierarchical Dependency Injection greatly improves performance.
It can serve as an exclusively client-side framework, which makes it easy-to-use in any project without any significant changes to a back-end.
It was built with both unit and functional testing in mind, which speeds up the web development.
How to start working with us?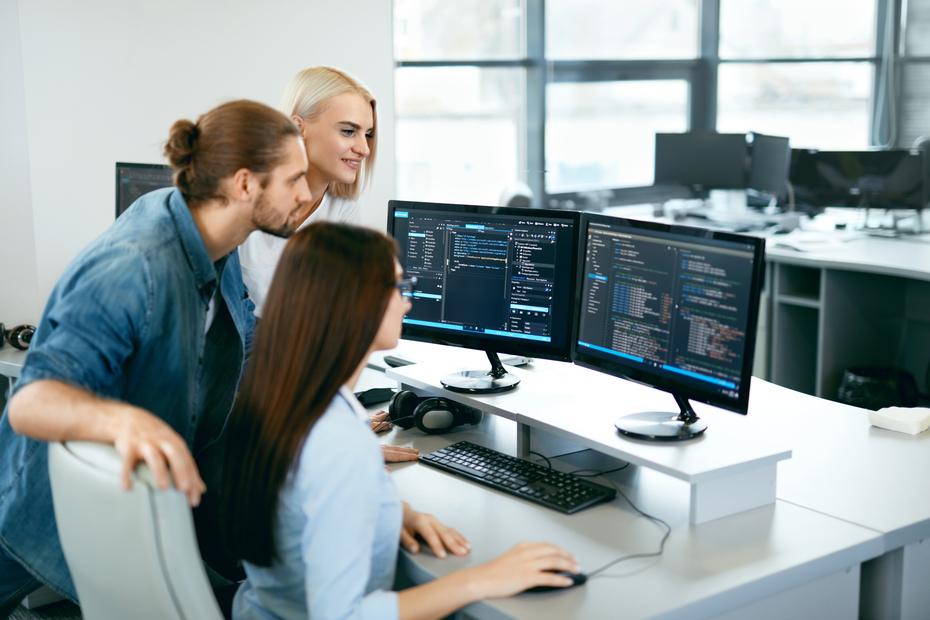 SCAND has worked on a large number of customer projects and has become one of the most reliable and experienced software development companies for the following reasons:
1




Qualified IT specialists

Today there are 250+ qualified, talented, data-driven software engineers working for SCAND, and the Angular team is among them offering the development of efficient web applications tailored to our clients' business goals.

2




Good Command of English

SCAND  Angular developers are fluent in English. Although we don't claim to sound like native speakers, our accent is clear and easily understandable.

3




Cost Reduction

Our hourly rates are much lower than they are in Western Europe and the US. Also,  Angular development services offered by SCAND eliminate extra expenses on infrastructure, office, salary, and training.

4




Quality and Security

SCAND has been certified according to the ISO 9001:2015 quality management and ISO/IEC 27001:2013 information security management standards.
"I found Scand to be very enthusiastic and knowledgeable."
The web application exceeded expectations. During the lengthy engagement, the team at Scand remained on top of development, fixing any issues no matter the time of day. Their communication style was effective for the partnership.
Former Managing Director, Software Firm
Learn more about Angular, its benefits and use cases: