Jackpots in Betting Machines
We were challenged to create a solution for stimulating people to make bets through betting machines. In order to do so, we developed a software solution that provides users with the opportunity to win a jackpot right after making such a bet.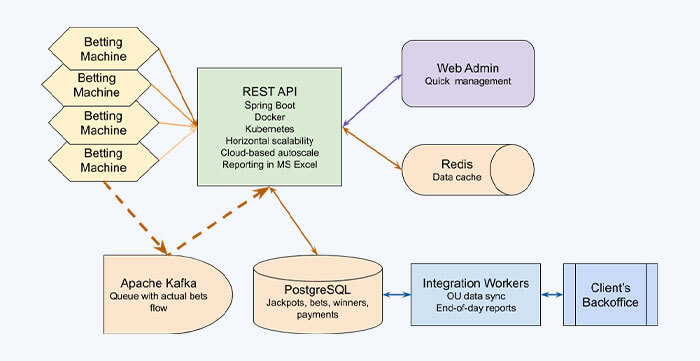 SCAND development team created a module for the existing client's system that takes a percentage of each bet made via betting machine and puts it to the jackpot prize pool. Each time the user makes such a bet, our module holds a jackpot draw. If the person wins, the congratulation message will appear on the screen immediately. If no, the jackpot prize pool will simply get bigger and keep waiting for the winner.
An effective solution that was perfectly integrated into the existing client's system.
The developed solution helps our client to increase users' interest in making bets through betting machines and allows people to get additional exciting experience while betting.