Mobile Game Development Company
If you are going to develop a mobile game from scratch or you are looking for a mobile game development company, you are at the right place. We have a team of seasoned designers and developers to guide you through every stage of mobile gaming app development.
Game Development Services
Mobile game development greatly differs from traditional app development - it requires a powerful game engine, considerable experience, and creativity to ensure great user experience. That's why it's best to outsource mobile game development services to experts. We are one of the mobile game development companies in Eastern Europe with more than 20 years of software development experience.
We have a strong expert base in cutting-edge technologies, and we're continuously expanding our pool of expertise and skills in mobile game development. Our team of app game developers can create any kind of mobile game with rich UI and complex logic. We take on everything from idea to production and publication. We provide both native and cross-platform game development services (experienced in Unity3D, Cocos2D, Unreal) and well specialized in AR/VR game development.
Mobile Game Development Services at SCAND
We are well-versed in the game design and mechanics of popular mobile game genres. We're not just developing a mobile game, we're bringing a popular product to market that will fully entertain players.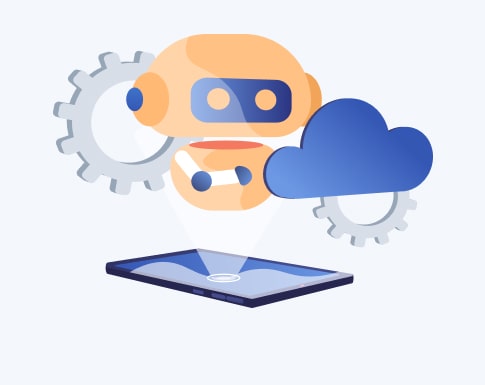 We develop outstanding games for various Android Phones and Tablet devices with the potential to reach millions of players worldwide.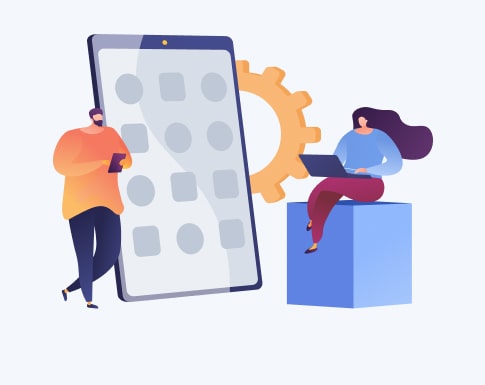 We create mobile games for iPhone and iPad as well as assisting to upload them to the AppStore.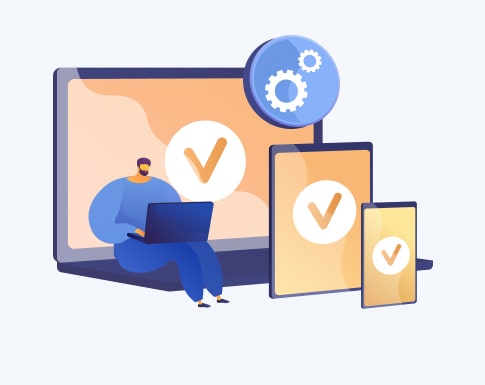 Our team of app game developers creates impressive, high-resolution mobile games that run seamlessly on all targeted devices.
Technologies We Are Versed In
The technology and platform you choose depend on the goals of your project.  We use all the latest game development technologies and platforms to help you develop impressive games with superior graphic rendering, animation, sound, and display. Our team is competent in the following tools:
Full-Cycle Mobile Game Development Process We Follow
We recognize the importance of games to the companies that conceptualize them and develop the games that are specifically tailored to your requirements and budget. Our experienced developers make sure they understand your unique ideas and provide you with mobile games that have high-quality graphics and stunning visual appeal. Our mobile app game development process includes the following steps:
2. Game Designing and 2D/3D Modelling

Based on the collected requirements, we create a design prototype that best fits the concept of your game. We have access to hundreds of templates, ensuring that each game has its own look.

3. Game Development

After receiving your approval, our developers begin the process of coding to bring your ideas to life.

4. Quality Analysis

The game undergoes stringent testing to ensure that every line of code has been correctly written and that the game is compatible across a variety of gaming platforms and devices, bringing uninterrupted fun to users.

5. Final Delivery

Once the game meets our strict quality control, we either share deployment support with you or publish it on the appropriate app store, as per your needs.

1. Requirement Analysis

Our team thoroughly analyzes your needs and the goals you want to accomplish. They cooperate with you to outline the basic features you want to include in your game and develop a requirements specification that meets your needs and budget.
We use the latest gaming technologies to develop high-quality mobile games with stunning functionality, impressive design, and a user-friendly interface. As a game development company we approach every project with technological rigorousness and creative vision, which allows us to meet the client's expectations while conforming to industry best practices.
Transparency and Reliable Partnership
Our team ensures complete satisfaction with the implemented project due to open dialogue, direct communication, and strict adherence to the client's goals. You will be informed of the progress throughout the entire app game development process.
Mobile Games with 1+ Million Downloads
We aim to produce unique games that attract thousands of gamers and take the leading positions in the Google Play Store and App Store's featured lists. Our team can help you choose the right strategy and find the best way to get the most out of your game.
To keep all of your business vitals safe and secured, we adhere to ISO 9001 security standards. Regardless of how much or how little details you share with us, you can rest assured that all of your business data will be fully encrypted for complete business confidentiality.
Whether you need to completely outsource mobile game app development or require a dedicated team we can meet your needs. Get a custom quote for your specific requirements so you only pay for what you need.
How to start working with us?
Here are some highlights from our client reviews:
"I found Scand to be very enthusiastic and knowledgeable."
The web application exceeded expectations. During the lengthy engagement, the team at Scand remained on top of development, fixing any issues no matter the time of day. Their communication style was effective for the partnership.
"The quality of work is unmatched."
Scand continues to be a valued partner of the client and delivers satisfactory work. They have great communication skills and manage everything well. Working well with the client's framework, everything goes above and beyond. They consistently show commitment to their work.
"I have been impressed by the high level of technical skills as well as great communication skills."
The development was a success, meeting the expectations of the internal team and the third party client. Scand communicates effectively to ensure both teams are on the same page. The team is creative and knowledgeable.
"They're one of the best companies that I've experienced."
The finished platform is excellent, was delivered on time, and to the expected quality standards. The team is dedicated, works efficiently through an agile methodology, and is skilled at what they do.
"They just want to do good work."
SCAND consistently delivered all requirements to standard and their efforts improved the website's efficiency and productivity. The team is personable and engaged with a professional, dedicated, and respectful work ethic. They are smart, reliable, and extremely skilled in development and coding.