Need PhoneGap mobile app development? Our team has proven experience in delivering hybrid apps for large enterprises, mid-sized and small companies as well as meeting the challenges of multiple industries: from gaming and gambling to banking and e-commerce.
PhoneGap app development services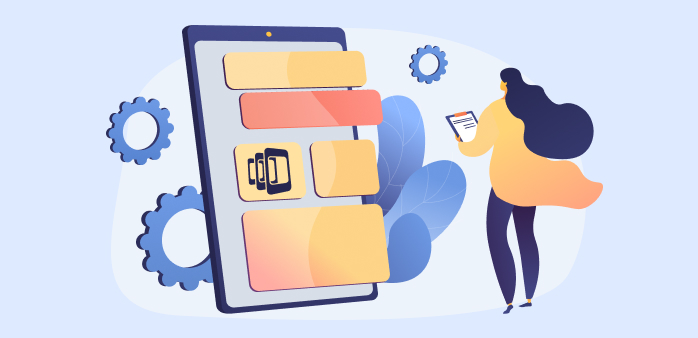 Acting as a PhoneGap development company, we provide full-cycle Phonegap app development services including app design, development, customization, and 3d party integration.
PhoneGap is an Adobe-owned framework that allows web developers to build native-like mobile applications utilizing web technologies like JavaScript, HTML, and CSS. These applications run on different platforms without relying on platform-specific APIs or any additional changes in the code. Here are the core features and benefits of using PhoneGap application development:
PhoneGap allows building platform-independent apps: the same codebase will run on Android, iOS, Windows, etc.
Since there is no need for creating several versions of an app and hiring different development teams, PhoneGap mobile development saves your money.
The PhoneGap framework is free and open-source which means that you do not need any licensing and related spendings.
Requiring only one codebase that uses web technologies, PhoneGap development services shorten time-to-market.
PhoneGap development tools help to create web user interfaces that remain the same across all the platforms.
With the help of supported plugins, PhoneGap apps can utilize the native features of the device: contact list, photo gallery, accelerometer, GPS, etc.
How to start working with us?
Here are some highlights from our client reviews:
"I found Scand to be very enthusiastic and knowledgeable."
The web application exceeded expectations. During the lengthy engagement, the team at Scand remained on top of development, fixing any issues no matter the time of day. Their communication style was effective for the partnership.
"The quality of work is unmatched."
Scand continues to be a valued partner of the client and delivers satisfactory work. They have great communication skills and manage everything well. Working well with the client's framework, everything goes above and beyond. They consistently show commitment to their work.
"I have been impressed by the high level of technical skills as well as great communication skills."
The development was a success, meeting the expectations of the internal team and the third party client. Scand communicates effectively to ensure both teams are on the same page. The team is creative and knowledgeable.
"They're one of the best companies that I've experienced."
The finished platform is excellent, was delivered on time, and to the expected quality standards. The team is dedicated, works efficiently through an agile methodology, and is skilled at what they do.
"They just want to do good work."
SCAND consistently delivered all requirements to standard and their efforts improved the website's efficiency and productivity. The team is personable and engaged with a professional, dedicated, and respectful work ethic. They are smart, reliable, and extremely skilled in development and coding.