Mobile Banking Application
Mobile Banking is a mobile application for banks that lets their clients manage payment cards, monitor and regulate the state of the current accounts, complete electronic payments, and other banking transactions.
One customer, two banks, and three projects: SCAND was asked to promptly suggest an image-building solution for banks and create the website-based hybrid mobile app that extended the list of the site services. Further on, a native mobile app with a reduced set of functions appeared.
The customer's request was to use the bank's website as a basis for the mobile app. The online banking app therefore represents a browser that loads the website. Our mobile development team used WebView, a component that allowed displaying the content from the web directly inside the app and adding a couple of additional functions.
The customer could introduce the hybrid mobile app to the market in the shortest term. Besides, we have soon made a native mobile app that provides a reduced set of mobile banking app features, such as transfer management and payments review. Whether the end user needs to print the check from a mobile device on his/her way, track the expenses, or make quick reports, the native banking app serves as the most convenient option.
Mobile Banking opens a bank's website on mobile to manage a user's bank account. Besides the access to all standard functions, the hybrid mobile app users avail themselves of a pack of extra options. Once the Mobile Banking app is installed, the following opportunities are available for its users:
Keeping informed of a full range of their banking products.
Operating the payment cards, e.g., ordering new ones, monitoring flows of money, paying the bills, etc.
Examining electronic transfers of money.
Among the extensions are:
Scanning the info with a phone camera to automatically add it to the bank account, for example, credit card scanning.
Printing checks using a WiFi printer.
Secure caching to keep track of the database and give a user simpler and quicker access to the data required.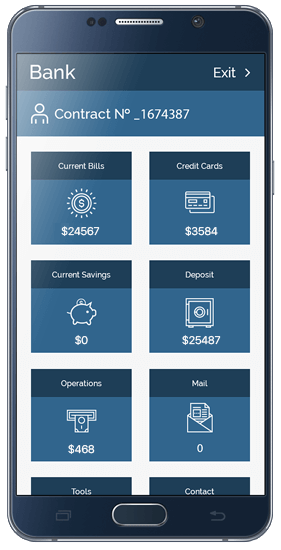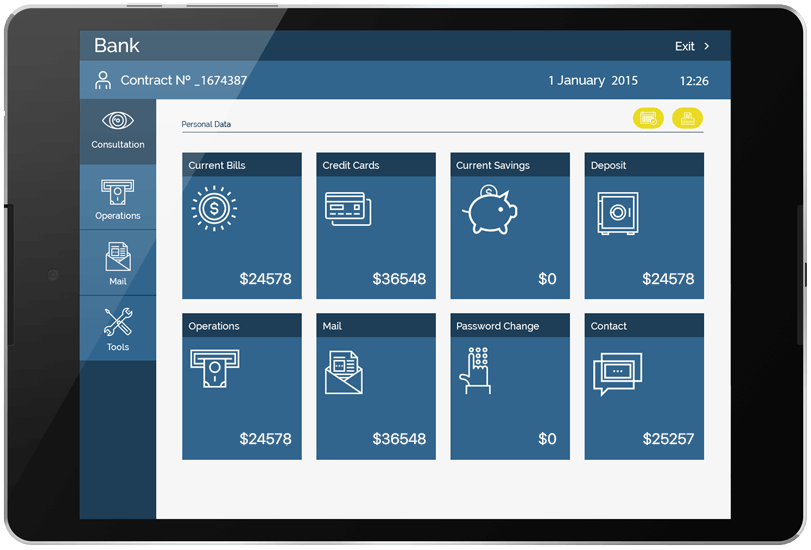 Apart from providing the mobile version of the banks' websites, the SCAND mobile team included some additional opportunities into the app. Furthermore, the native Mobile Banking application has been provided to the bank customers to easily access their banking products and engage in major banking operations.