Need to hire professional web developers fast and easy? SCAND has a pool of 150+ web developers who are ready to start working on your project right away. Most of them are senior or mid-level engineers with a good command of English and cross-industry experience (e-commerce, healthcare, banking & finance, logistics, and more).
Web Development Services We Provide
Our team of web software engineers provides a full-cycle development process, offering both front-end and back-end development services. Hire dedicated web developers at SCAND to create a web portal, PWA, SPA, cross-platform app, ERP or any of the following services:
Full-Cycle Development Process
Our remote web programmers team offers a full-cycle development process, we ensure the delivery of ready-to-use, competitive, maintainable software solutions aimed at enhancing businesses of our clients and increasing their ROI.
2. SLA Preparation

Before we start working on your project, we will identify all the work to be done and evaluate its lengthy and complexity.

3. Delivery and Reporting

We will provide you with reports on each stage of your project development, ensuring everything goes as planned.

4. QA Enhancements

All solutions delivered are tested, debugged and go with suggestions on enhancements, carefully prepared by our QA specialists.

5. After release support

We pay much attention to after release support that ensures your solution works efficiently for your business success and is up-to-date.

1. Needs Analysis

We will carefully analyse your technical requirements and business goals to provide you with best resources aimed at making your tech dreams come true.
How to start working with us?
How to Hire Web Developers at SCAND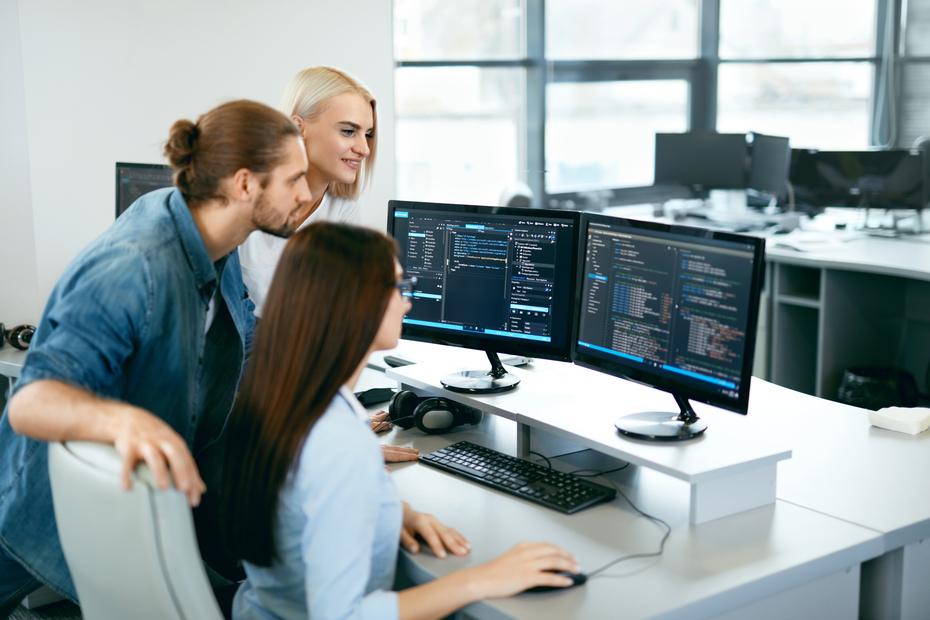 1




Team Selection

Once we get your inquiry we select the most appropriate web developers for you, then send the CVs and schedule an interview.

2




Interview

You interview the selected candidates for your project.

3




Agreement

Once you select the required specialist we proceed with the agreement issues.

4




Working process setup

Together we discuss the project management and communication tools to make the working process more transparent.

5




Project kick-off

The web development team starts working within a few days after the contract is signed.
Why Clients Hire Web App Developers at SCAND
Being located in the center of Eastern Europe, SCAND is considered to be one of the most reliable and experienced outsourcing companies in Belarus for the following reasons:
Today there are 250+ qualified, talented, data-driven software engineers working for SCAND, offering the development of efficient software solutions tailored to our clients' business goals.
Our hourly rates are much lower than they are in Western Europe and the US. Also, outsourcing software development services offered by SCAND eliminate extra expenses on infrastructure, office, salary, and training.
SCAND outsourcing developers are fluent in English. Although we don't claim to sound like native speakers, our accent is clear and easily understandable.
1 month Zero Billing Guarantee
If you are not satisfied with the result after a month of our work, we guarantee no billing for this month.
Need Web Developers for Hire?