Clutch Named SCAND Top Java Developer 2019
Published: June 6, 2019
Updated: December 7, 2022
SCAND Ltd. is a custom software development company  located in the business center of Eastern Europe. Since 2000 we've been developing customized solutions for various IT companies, e-commerce businesses, logistics enterprises, education institutions and healthcare organizations. We specialize in creating tailored software solutions for ad tech, IoT, augmented and virtual reality.

What sets us apart from our competitors is that SCAND provides full-cycle software application development services starting from business analysis and design phase to QA testing, deployment, maintenance and support. Our services are all in-house and we deliver a completely custom solutions without using any external resources. This means that we can easily troubleshoot problems, make adjustments, and manage your software more effectively and faster than our competitors.
"We are proud to be included into the Top Java Developers ranking on Clutch. It is a great pleasure to us, since Java has always been among our favorite programming languages to develop in! More than 200 projects and 50 top-notch solutions were already created by our Java team with this powerful technology. However, we are always looking forward to the new challenging projects, of any size and any complexity."  – SCAND Java team

is a B2B ratings and reviews firm in the heart of Washington, D.C. The analysts at Clutch cut through disorganized market research by collecting client feedback and analyzing industry data, arming businesses with the insights and analysis they need to connect and tackle challenges with confidence.
The most important feature of the Clutch platform is the review section where their analytics publish verified and high-quality reviews. Check out one of our most recent review summaries below!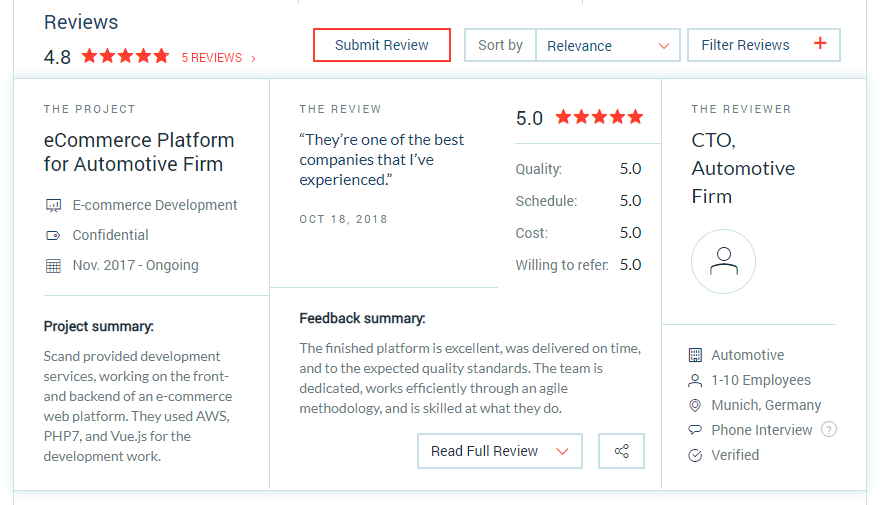 Feedback like this is crucial to helping us identify our strengths, weaknesses, and figuring out how we can optimize our client experience and performance. Our team appreciates all the feedback, whether it is positive or negative, and we are excited to see what insights our clients will share with us about their experiences in the future.
In addition to our presence on Clutch, we have been included on their sister-sites, "The Manifest" and "Visual Objects" in their 2019 ranking reports.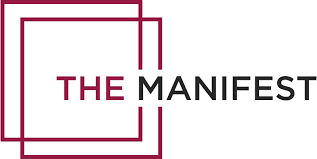 The Manifest helps firms of all shapes and sizes address a wide array of industry challenges by providing curated insights and advice. We credit our recognition as one of their top java developers to our almost 20 years of customer-oriented development and culture of high personal expectations.
We know what our team is capable of and they are willing to give all the energy they can to best satisfy your goals.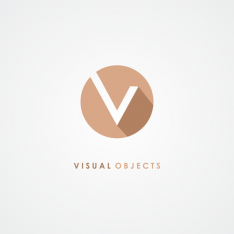 Visual Objects, a portfolio website that showcases work from top creative firms around the world, has named SCAND among their top custom software developers of 2019.
We are very thankful for these acknowledgements and can promise that our development services will continue to grow in the future. The recognition we have received this year has energized our team of developers and encouraged them to work hard and see what we can accomplish next year. Thank you everyone who played a part in our success. We could not have done this alone, and we cannot wait to see what lies ahead in our future!