Functions | Download | Feedack
Screenshots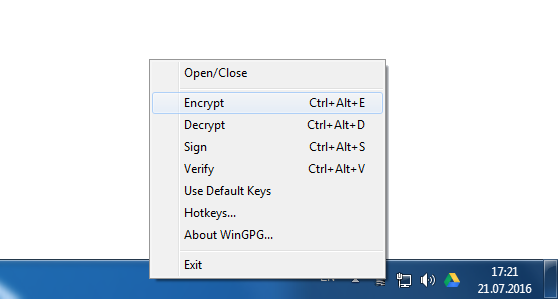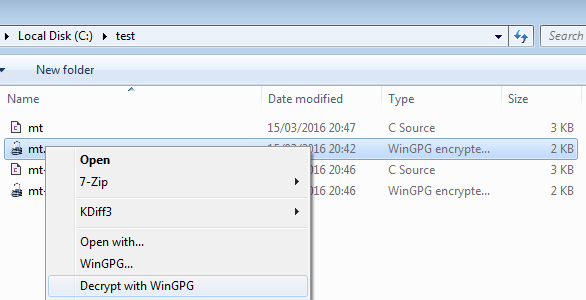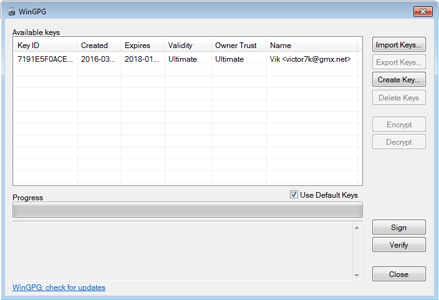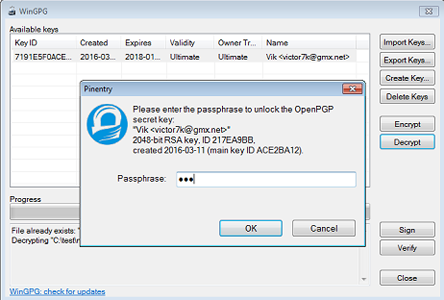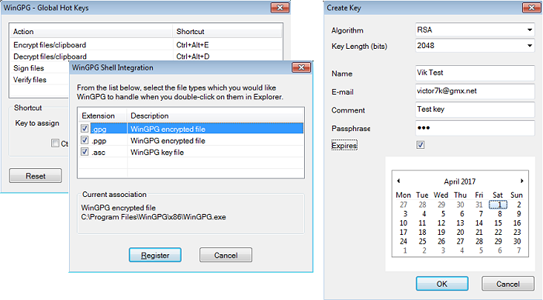 Functions

Data protection
Secure your files against unwanted tampering. Let no one jeopardize your privacy. Protect your data with WinGPG by Scand.

Encryption/decryption
Encrypt your documents with pleasure. Decrypt them easy. Secure your messaging. Encrypted files are automatically zipped and ready for transmission.

Signature/verification
Sign out your documents. Verify signed files sent to you. Make sure the recipient gets the information he is intended to.
Features

Free and open source
No costs. Source included. Get our code and gain confidence in a full package.

Simple yet powerful UI
No additional certification, no undemanded updates, classic Windows interface. Though clipboard support, context menus, hotkeys are integrated.

100% secure
Is GPG code secure enough? WinGPG sure is. Being a 'shell' for original GPG makes it your must-have protection tool.
Download
As WinGPG is an open source utility, here you can download the source code.
Feedback
Hopefully, you will enjoy using our product. Feel free to submit your feedback, comments or ideas to wingpg@scand.com.
Scand is providing a full range of custom software development services. We develop software for dozens of clients world-wide, and we would be glad to do this for you. You are welcome to submit your project/product request using our contact form. We will contact you shortly to clarify all requirements.