Reviewing the ending year, we want to take an opportunity to thank everyone for all efforts made to contribute to SCAND's strong and reputable position. Because the success of our company is made up of our employees' professionalism, enthusiasm and achievements, this year we have enjoyed many successes. According to Clutch ratings only, SCAND holds the 10th position among Top Java Developers, the 26th position among the Top Eastern Europe Software & Web Developers, the 9th position among the Top 15 Custom Software Developers in Belarus and is included in the top 1000 B2B companies around the world.
We have come through a year that was filled with both challenges and victories, and it was reassuring to know that we can count on all of our employees. By working together coherently, we have released five more of our very own products: EpuBear, EpubCloud, CurlEffect, WP Easy Google Analytics ToolKit Plugin, and Wingle. Also, we successfully completed a considerable number of projects, continue working on some major ones, and want to thank our clients for the challenges we overcame, the lessons we learned and the experience we gained. We do believe that the work that was done this year is laudable and commendable, and we are looking forward to the new challenges to come in 2019 and give us a precious opportunity to master our skills and achieve new heights.
This year at SCAND was full of memorable events that brought us closer together as a team. 2018 enriched our company with new professionals we are proud to have as co-workers and we do hope that 2019 will welcome more of talented specialists, remarkable events, as well as challenging and inspiring projects.
Working with you this past year was a pleasure and we are proud to have you all with us. We want to thank each of you for all the moments we shared and wish you a joyous New Year!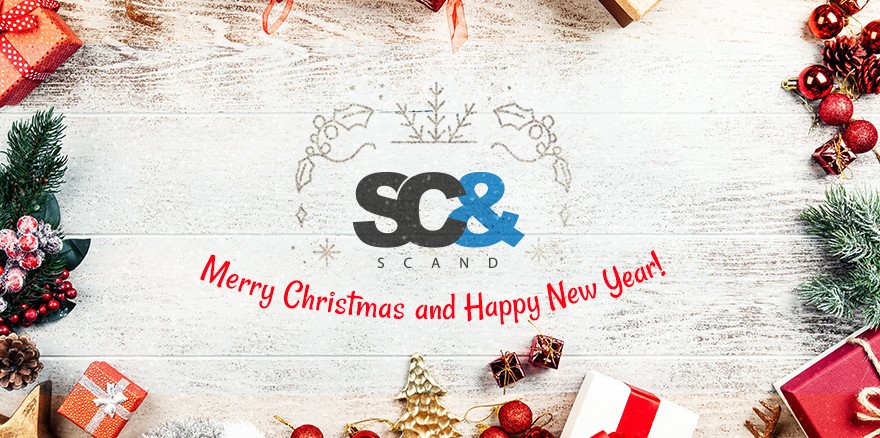 Sincerely,
SCAND.