On September 26th SCAND reached another milestone: 20 years of successful work, helping many businesses grow while delivering efficient software solutions to them. Over these years, we've grown not only in size but professionally too.  At this moment, we have over 250 specialists in web and mobile development, cloud computing, DevOps, and QA.
We are proud to be the residents of Belarus High-Tech Park and to be listed among the Top Belarusian outsourcing companies: for all the years we've been in the software development business, we've carried out over 600 projects for 300 clients from all over the world. Besides that, we've built a number of our own products, from apps to libraries and SDKs, from various plugins to Microsoft extensions.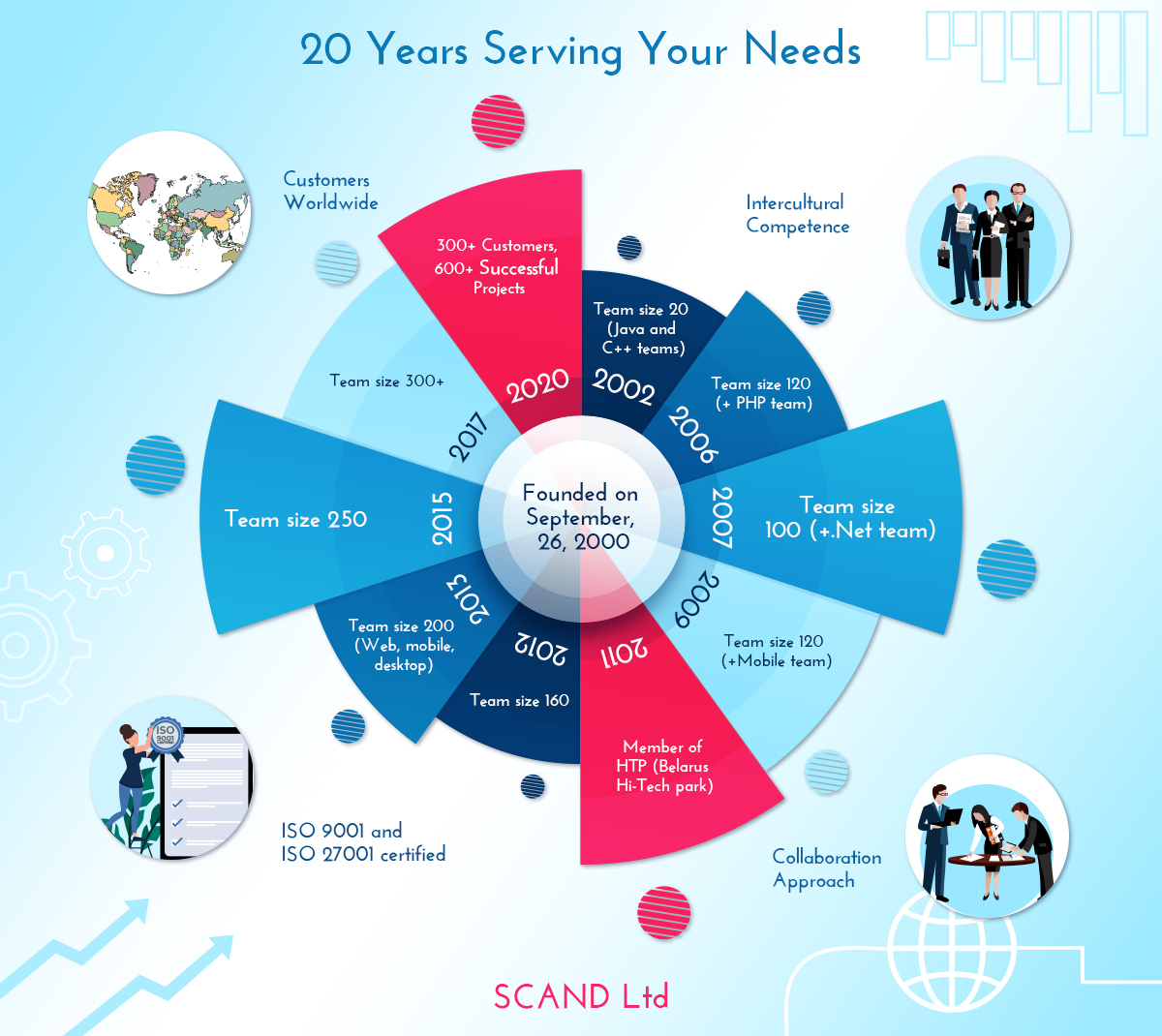 As we entered our 20th year in business, it's an opportunity for us to think about how the industry has changed significantly since SCAND was founded. The IT industry is fast-paced and our passion for it drives us to raise the bar and constantly evolve our business in response to industry trends and customer needs.
SCAND is grateful to everyone who has contributed to our growth and we hope to expand these horizons in the future as a trusted IT partner.
We would like to thank our clients for their long-lasting collaboration – looking forward to working with you on many more successful projects!