We released a new version of  Smart Feed Reader 1.5 for iOS!
What's  new in this version:
Improved application design and user interface
Fixed various issues, improved application stability and performance.
Added support of refresh time interval, font size and image caching settings, improved design of the settings screen
Implemented image caching for offline reading.
Added new features for files attached to news items (copy, download, open).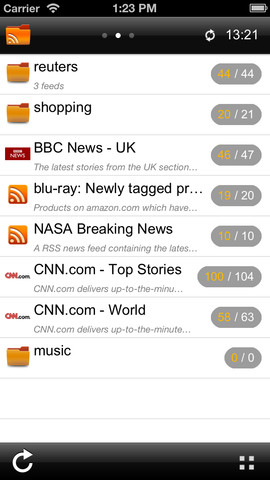 Download  it now from App Store!