Smart Feed Reader 1.0 for Android
Published: April 28, 2012
Updated: July 10, 2022
We have launched our new mobile application Smart Feed Reader for Android.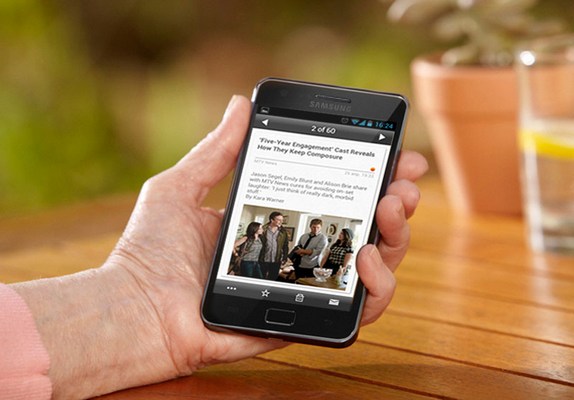 Smart Feed Reader is a full-featured RSS, RDF and ATOM news reader. Manage your news automatically with Smart News Filtering, organize Feeds Groups by any criteria you choose – music, sport, movies and international news, rate the most interesting readings and share them with your friends and colleagues.
Be Smart & Organized with Smart Feed Reader! Besides, the application is absolutely FREE, without any ads! You can get it now on Google Play.
Screenshots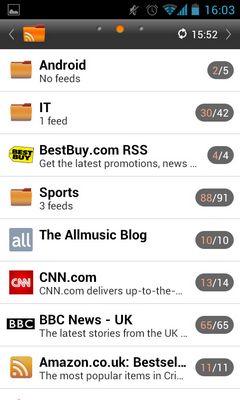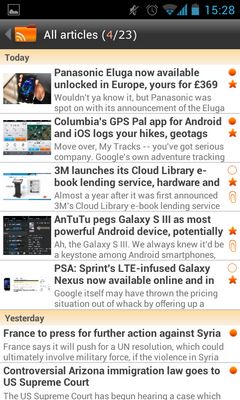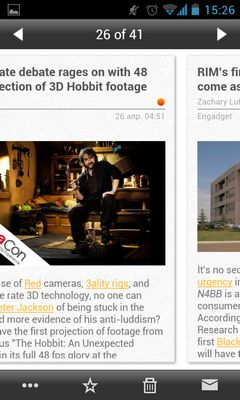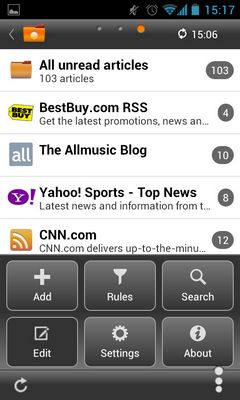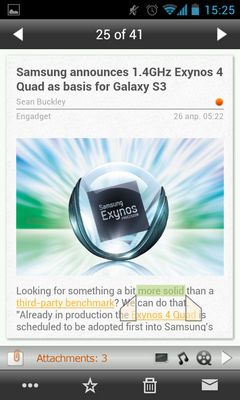 Features
Support of RSS, RDF and ATOM feeds as well as import feeds from Google Reader;
Offline reading of news;
Full-context search;
Widgets support;
Easy to manage feeds, personalized icons;
Customization of the feed update interval (global for all feeds and particular – for the selected feed);
Filtering stories by Author, Title, Content, Category for the best customization;
Automatic organizing feeds by categories;
Improved content sorting by Newer, Older, Unread, Read or  Hide properties;
Highlighting of newly-added and updated news;
Automatic sorting news by Date: Today, Yesterday, Older;
Media Collection: easy to view pictures and play attached media;
Full-screen display of News (optional);
Easy sliding between news with a simple gesture;
Displaying news with a preview in the NewsList screen;
Star rating for the news;
Sharing content via E-Mail;
Support of landscape screen orientation.
Smart News Filtering is the most powerful and innovative feature that helps you to filter and manage your news automatically by Author, Title, Content, Category, etc. Each filter is made up of search conditions to match specific parameter and action to perform. With Smart News Filtering you can automate copying news into custom folders, marking news, rating or just deleting it. You can create as many filters as you need!
Requirements
Download now from Google Play!
Other Posts in This Category