SCAND Table Soccer Championship 2014
Published: October 31, 2014
Updated: July 10, 2022
 SCAND Table Soccer Championship SC&TS 2014 is coming to the final line! The semi-finals are over.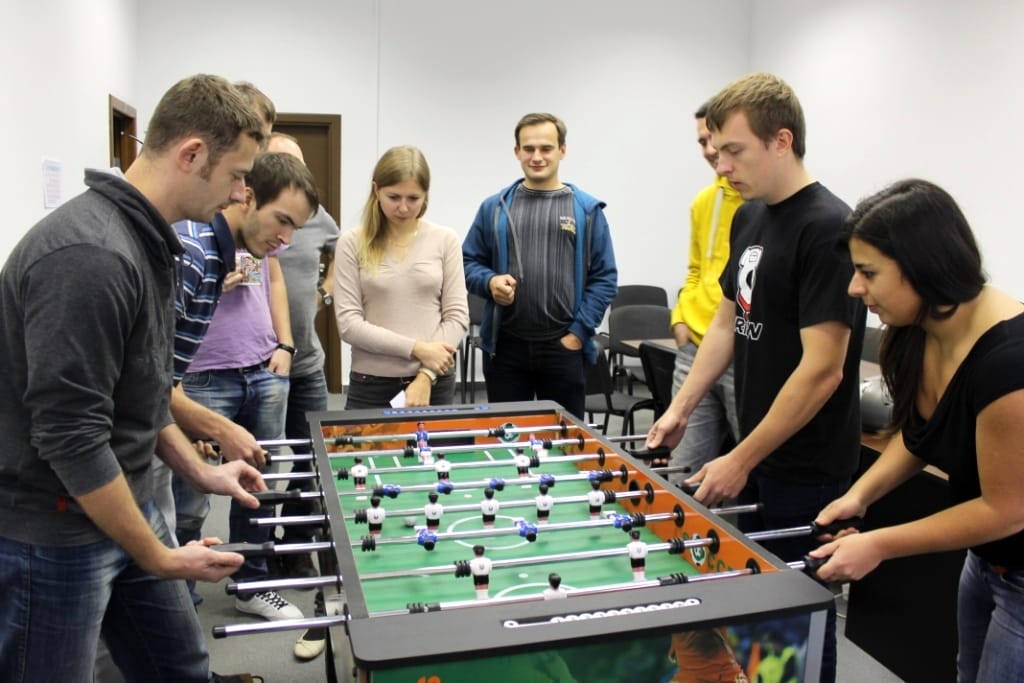 Today, the main fight for the Cup will occur at 3 p.m. We look forward  to meeting the strongest teams of fourth championship:
"Ot Borta" – Ilia Ryabokon, Vadzim Tashlikovich;
"Kriptopoyalnik" – Ilya Gurskiy, Aleksandra Dvoskina/ Igor Nasibyants.
After the final match the awards ceremony will take place. Winners and finalists will be awarded with special prizes.
Have fun playing and good luck to all participants! 🙂
Other Posts in This Category