Software outsourcing has become a common practice for businesses worldwide, and for a number of good reasons. The truth is that exactly outsourcing frees businesses from headaches associated with the products' development, including such sore spots as the cost of development, hours spent planning its process that includes searching for people with specific skills, and then putting them together into a development team that needs to be time-managed, be guided in the right direction and be fully fitted out with everything needed for successful completion of tasks assigned.
The understanding of the complexity of the development process leaves very little room for questions about the benefits of outsourcing and the reasons for its high demand. Nevertheless, taking into account a great number of custom software development companies offering outsourcing services and rapidly changing IT trends and priorities, it becomes clear that making the right choice is not always as easy as it may seem. Considering the complex nature of the issue, it is wise to do a little research before picking your side, and the aim of this article is to help you with that, step by step.
Top Regions Offering Outsourcing Software Development Services
When it comes to choosing an outsourcing software development company, the first thing to clarify is that there are two most common choices: Asia and Eastern Europe. Even though you can find developers for hire in each industrialized nation in the world, exactly these regions top the list for the following reasons:
First of all, the cost of outsourcing software development services in both Asia and Eastern Europe is remarkably lower than it is, say, in western countries.
Secondly, both regions are known for having a great number of talents capable of developing the most complex solutions.
In other words, a decision to outsource software development services to Asia or Eastern Europe can be seen as a golden mean for getting both quality and cost-effective IT solutions. So let us look through the main disadvantages and advantages of outsourcing in different countries of the above-mentioned regions.
Asia
Because of the fact that Asian countries were the very first to offer cost-effective software development outsourcing services, for a long period of time the region was known for topping the list of outsourcing destinations preferable by western clients. At any rate, in terms of communication, the region is known for being chosen primarily by those companies that can wait for feedback and comments. Asian most popular outsourcing destinations include such countries as India, the Philippines, and China.
India
Outsourcing software development companies in India are mainly distinguished by attractive pricing and a huge labor pool of skilled technologists. While IT specialists in India are known for providing cost over quality solutions, there is a growing demand towards offering better quality services. So when it comes to choosing software development company in India — quality should be the key factor to pay attention to. Considering the fact that the country sees rapid growth in software and IT development, outsourcing to India will remain a popular decision.
Philippines
Philippines-based outsourcing vendors are offering quality services in software application development, business processes outsourcing, application maintenance, and support. A good command of English, in comparison to many other Asian providers, is one of the most distinctive features which makes the Philippines stand out. Furthermore, IT services in the country come at comparatively low prices, making the Philippines even more attractive venue for outsourcing.
China
When it comes to China, outsourcing is taken here no less seriously than the manufacturing industry, so the fact that this country leads Asia in outsourcing services is not surprising. Today, the Chinese outsourcing industry revenue is about 77 times higher than it was 10 years ago. The country also makes steps towards providing better quality services in terms of intellectual property protection and improved communication, so the trend for outsourcing software development to China grows.
Eastern Europe
Both the Eastern and Western parts of Europe are known as areas of rapid technological advances. Nevertheless, it is exactly the Western part that has earned a reputation of a solid bedrock for outsourcing software development companies. There are a lot of countries with rich developing resources, including Poland with its renewed engineering universities, Romania ranked as the fifth most attractive European location for outsourcing, Belarus with its 40+ thousand developers and many more. But now let us look briefly at what each of the above-mentioned countries can offer.
Poland
Although this country is often overlooked by those who are seeking an outsourcing provider, it actually represents one of the most promising areas in terms of IT outsourcing. Poland offers both a rich pool of skilled professionals and comparatively low costs of development.
Romania
When the low cost of development is not a priority, Romania can become a great outsource destination, offering both high-quality development and English fluency. There are 100+ thousand professionals working in the ITO sector and the quality of the services is supported by Romania's annual presence in the list of the most attractive European locations for outsourcing done by global management consulting firm A.T. Kearney.
Belarus
Belarus is a country with about half-century experience in technology development and more than 20 years of outsourcing experience, and for this reason, it has earned a reputation of a hotbed of IT developers for hire. The country's location right in the heart of Europe makes Belarus one of the most attractive outsourcing destinations, ensuring a smooth workflow achievable through relatively convenient time-zone operation hours and good command of English among Belarusian developers. Although when it comes to Belarus, software outsourcing services are often overlooked by companies seeking for a partner, it has a lot to offer in terms of quality development.
Why Outsource Software Development To Belarus: Quick Facts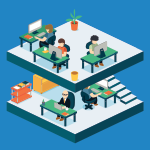 7 Most Promising IT companies per CIOReview
7 Belarusian companies are included at the top of Most Promising IT companies prepared by CIOReview, and 5 companies are included in the Top 100 of International outsourcing companies in 2017 prepared by IAOP.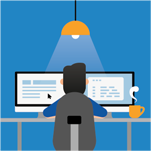 40.000+ developers
The country is home to over 40 thousand developers, 90% of whom have at least one industry-specific university degree. The country has 14 universities that major in computer science, physics, and mathematics.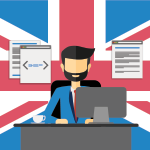 Good command of English
Most Belarusian software systems developers are fluent in English. Although commonly they do not sound like native speakers, the accent is clear and easily understandable.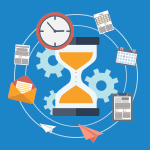 UTC/GMT+3 time zone
UTC/GMT+3 time zone makes Belarus a perfect outsource destination to work with for the most of European and U.S. companies.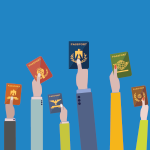 30-day no-visa entry
Perfect location of the country right in the hub of Europe, 2–3-hour-flight away from major European capitals, ensures effective communication, especially for companies that are looking for long-term cooperation with their outsourcing partners. Also, the country is open for 30-day no-visa entry for the citizens of 79 сountries.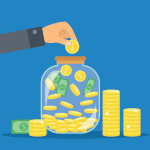 Value-for-money ratio
Outsourcing custom software development to Belarus is associated with considerably high savings, especially when it comes to the value-for-money ratio. Although the price on development is higher than, say, it is in India, an average cost of developing hours in Belarus is lower than it is in bordering countries such as Poland, Ukraine, and Russia.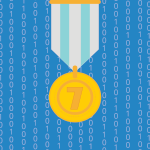 7th position in the TopCoder ranking
Belarus takes the 7th position in the TopCoder ranking – an original platform for competitive programming online. What is more, software application developers from Belarus regularly take part and win in such international development championships as Google Code Jam, Google Hash Code World Robotic Olympiad and Facebook Hacker Cup.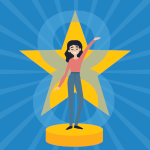 8th position in talent index
When it comes to statistics, Belarus boasts promising records: it holds the 50th position in human development index, the 53rd in education, the 43rd in technology index, the 8th in talent index, and the 37th in global creativity index.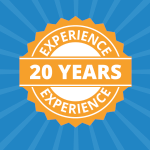 20 years of experience in outsourcing development
With more than 20 years of being an active outsource destination, Belarus is considered to be a mature country in terms of delivering quality IT solutions.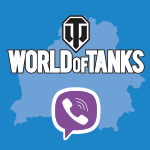 Birthplace of Viber and World of Tanks
Such world-known products as Viber messaging app with more than 800 million users, MSQRD face-swapping app acquired by Facebook and the legendary game "World of Tanks" — all are originated from Belarus. Furthermore, such reputable and world-famous companies as Google, Microsoft, Amazon, IBM, Accenture, Facebook, SAP, eBay, Expedia and many more have already experienced the benefits of choosing Belarus as their outsourcing partner.
Current IT Outsourcing Trends
Although for many years Asian countries with inexpensive labor were topping the lists of providers headed by outsourcing companies in India, today software development companies in Europe focused on quality, reliability, and data protection, gain more and more influence in the domain. Trends within a niche of  IT outsourcing services have changed, and for a good reason.
Low cost of development, generally associated with software companies in India,  is no longer the main factor why companies are interested in finding an outsource software development firm. Such mission-critical business drivers as improved analytics, access to modern technologies and skilled talents, process standardization and re-engineering, as well as proven provider offerings, are replacing cost-reduction trend. For this reason, most Asian IT outsourcing companies today face high competition from software development companies in Europe.
Conclusion
When it comes to choosing an outsourcing company, there are numerous things to consider, including the cost of development, its quality, conformity of developers' skills to requirements, contractor's reputation and its experience in stable services provision, its location and time zone, cultural and linguistic factors, access to modern technologies and a pool of professionals, etc. Considering all the mentioned above, a golden ratio between these factors can be seen as an ideal choice. For this reason, such Eastern-European countries as Belarus are supposed to continue consolidating the position of a reputable, reliable and quality-oriented outsourcing partners.
Other Posts in This Category