SCAND offers the development of B2B or B2C web portals with user-friendly UI, rich functionality, a high level of security, excellent performance, and any additional features required.
The main difference between an ordinary website and a web portal is complexity: web portals imply more sophisticated architecture, richer functionality, third-party integrations, and better security. It is a solution to choose for businesses that work with massive amounts of data, provide customers with high-quality content, sell a wide range of goods and services online, want to optimize complicated processes and improve communication within the company as well as with partners. Web portal development is a necessity for any business whose goals are too ambitious to be handled by small website capabilities.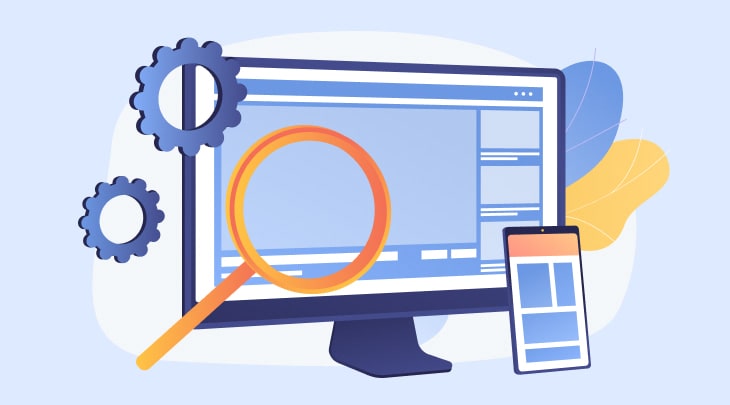 SCAND delivers web portals of any complexity covering the following functionality:
High performance to ensure fast and safe access to the portal's services and content

Scalability to handle the growth of data flows and the number of portal users

Robust tools for managing users, documents, content, processes, etc.

Support of payments including third-party payment gateways and popular e-payment systems

Content personalization based on user's preferences 

Notifications for company's employees as well as for end-users

Tools for enhancing communication: chats, file exchange, conversations, etc.

Analytical tools including visualization of statistics and other important data

User-friendly design for simple and engaging interaction with the software
Adaptive design for smooth access via mobile devices
Custom Web Portal Development
We deliver reliable, scalable, and secure web portals that cover the functionality and performance you need to achieve your business goals
We smoothly integrate all the required services and applications into a web portal
Our specialists have a proven track record in developing complex desktop applications for a variety of platforms.
Web Portal Development Solutions
Having decades of experience in solving the tasks of various business fields, SCAND offers web portal development for a wide range of industry domains including the following:
How to start working with us?
Here are some highlights from our client reviews:
"I found Scand to be very enthusiastic and knowledgeable."
The web application exceeded expectations. During the lengthy engagement, the team at Scand remained on top of development, fixing any issues no matter the time of day. Their communication style was effective for the partnership.
"The quality of work is unmatched."
Scand continues to be a valued partner of the client and delivers satisfactory work. They have great communication skills and manage everything well. Working well with the client's framework, everything goes above and beyond. They consistently show commitment to their work.
"I have been impressed by the high level of technical skills as well as great communication skills."
The development was a success, meeting the expectations of the internal team and the third party client. Scand communicates effectively to ensure both teams are on the same page. The team is creative and knowledgeable.
"They're one of the best companies that I've experienced."
The finished platform is excellent, was delivered on time, and to the expected quality standards. The team is dedicated, works efficiently through an agile methodology, and is skilled at what they do.
"They just want to do good work."
SCAND consistently delivered all requirements to standard and their efforts improved the website's efficiency and productivity. The team is personable and engaged with a professional, dedicated, and respectful work ethic. They are smart, reliable, and extremely skilled in development and coding.