SCAND at Semantic Technologies Conference
Published: March 10, 2011
Updated: July 10, 2022
February 10-12, 2011 – the annual International Scientific Conference "Open Semantic Technologies for Intelligent Systems" (OSTIS-2011) came around in Minsk, Belarus. The conference was hosted by the Belarusian State University of Informatics and Radioelectronics and welcomed participators from many countries.
Scand was among the partners of the conference and helped to organize the event. Our colleagues prepared a number of reports relating to intelligent systems design. They admitted a high level of scientific research works presented by OSTIS-2011 participators. The areas of the presented reports included hyper-toponetworks mathematics, analysis of resource flows and modeling based on them, cloud platforms for intelligent systems management along with other compelling scientific research realms.
The range of OSTIS tools displayed was really impressive – from SCPH programming languages to knowledge editors.  Students and post-grads attending the conference took the floor to demonstrate their know-hows in the sphere of semantic networks technologies, design and modeling.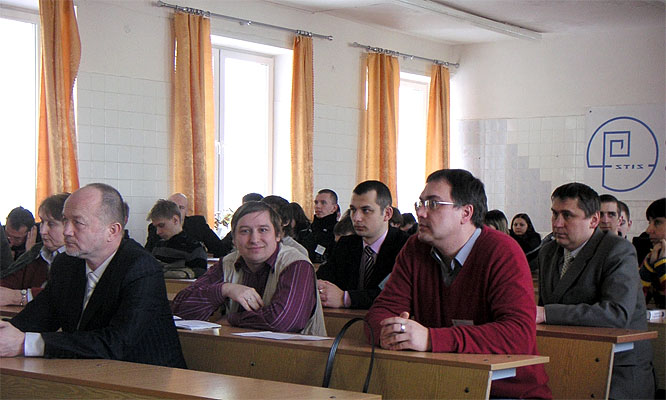 As a bottom line of the conference, the participators determined further directions and toolkits  developed within the framework of the OSTIS project.
Not only did Scand help organize the conference and provide a selection of presentations, but it also awarded the best students' scientific research works.
Other Posts in This Category