Extremely fast, clouds have become a new standard for businesses worldwide. Apart from providing such apparent advantages of moving to the cloud as mobility and flexibility, cloud services also offer cost efficiency, better control over the application, fast data recovery, and many more. Why move to the cloud? Do clouds work equally good for every business? Let's figure it out by addressing the common issues associated with the creation of a cloud migration strategy.
Choosing a Cloud Service Model
The very first step to take before moving to the cloud  is to choose a cloud service model. The most common service models are on-premises, Infrastructure as a Service, Platform as a Service, and Software as a Service. Each of them allows managing a number of issues and outsourcing the rest, just as illustrated below.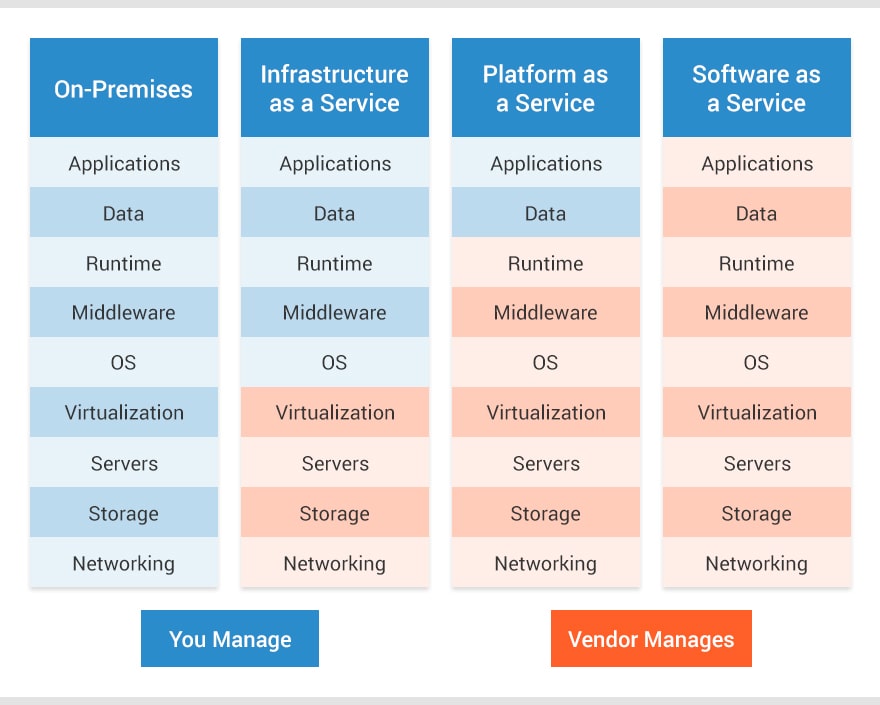 The difference between these four is best seen on example with pizza. While on-premises option means that you buy all the ingredients and bake a pizza yourself, the rest three allow you to free yourself from a substantial piece of work.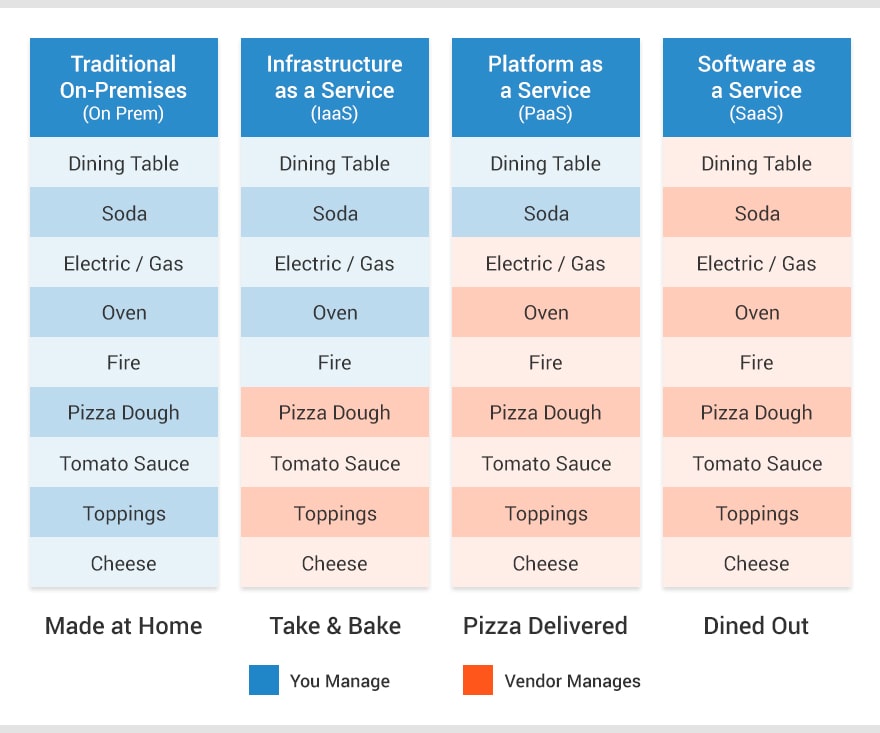 Public, Private, or Hybrid?
Once decided on a cloud service model, next step is to  consider the cloud type. There are three main options to choose from: public, private, and hybrid. The main features of each type are pointed on the illustration below.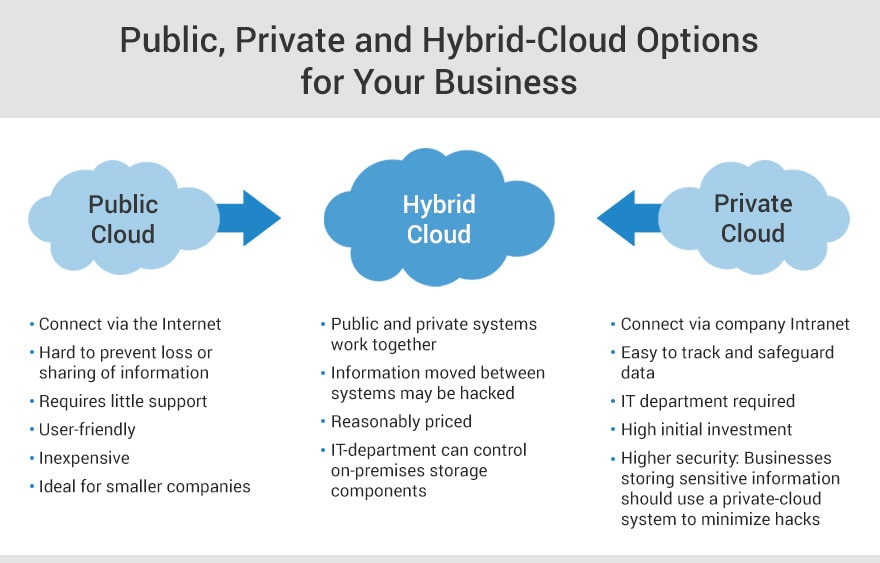 While deciding on a cloud type could be a bit confusing, statistics show that 85% of companies adopt a multi-cloud strategy, and 58% consider focusing on hybrid clouds. Anyways, your choice will generally depend on three factors: on the size of your company, your security demands/standards and accessibility concerns.
Application Assessment
Although choosing a cloud model and cloud type is inevitable, the real struggle begins when you need to understand if your application is cloud-ready. Application assessment includes the following:
While migrating to the cloud, make sure the design of your app can smoothly adapt to the new environment, meaning the design of an app should be scalable.
Identify integration issues such as payment gateways, SMTP servers, web services, external storage, etc. that could be affected by cloud migration.
Find out if your application is compatible with the operating system offered by your cloud provider.
Make sure that the chosen migration methods offer the possibility of rollbacks, so in case the process of application migration to cloud results in unexpected chaos in your data, you will be able to handle the situation.
Note that most cloud environments do not support applications that rely on multicast.
Building PoC
Taking note of possible challenges can't hurt. Instead, it allows you to properly get ready for the migration of your workload to the cloud. That is why building a proof of concept (PoC) is listed among the most important steps to take before you start cloud migration. Here are the main factors to consider:

The Bottom Line
As you can see, the process of moving to the cloud requires some preliminary investigation work. Nevertheless, an experienced service provider equipped with modern cloud migration tools can free you from all the headaches associated with application assessment and building PoC (proof of concept). Furthermore, your service provider can give you a worthy advice on the best fitting cloud model and cloud type.
SCAND cloud app development services include everything from consultation to implementation and support, resulting in the delivery of well-engineered, smart, business-tailored solutions. If you consider moving from server to the cloud and have any questions, feel free to contact us. Our experienced engineers will be happy to clarify all the details concerning the process of cloud migration.
Other Posts in This Category