IoT (Internet of things) solutions imply establishing a smart ecosystem of connected devices that communicate with each other in order to perform actions without human participation. So, the IoT technology is much about human comfort, just like the hospitality industry. No wonder that a lot of hotels and other businesses connected to hospitality are interested in adopting the Internet of things.
In today's infographics, we will show the most attractive opportunities the IoT technology opens for the hospitality industry.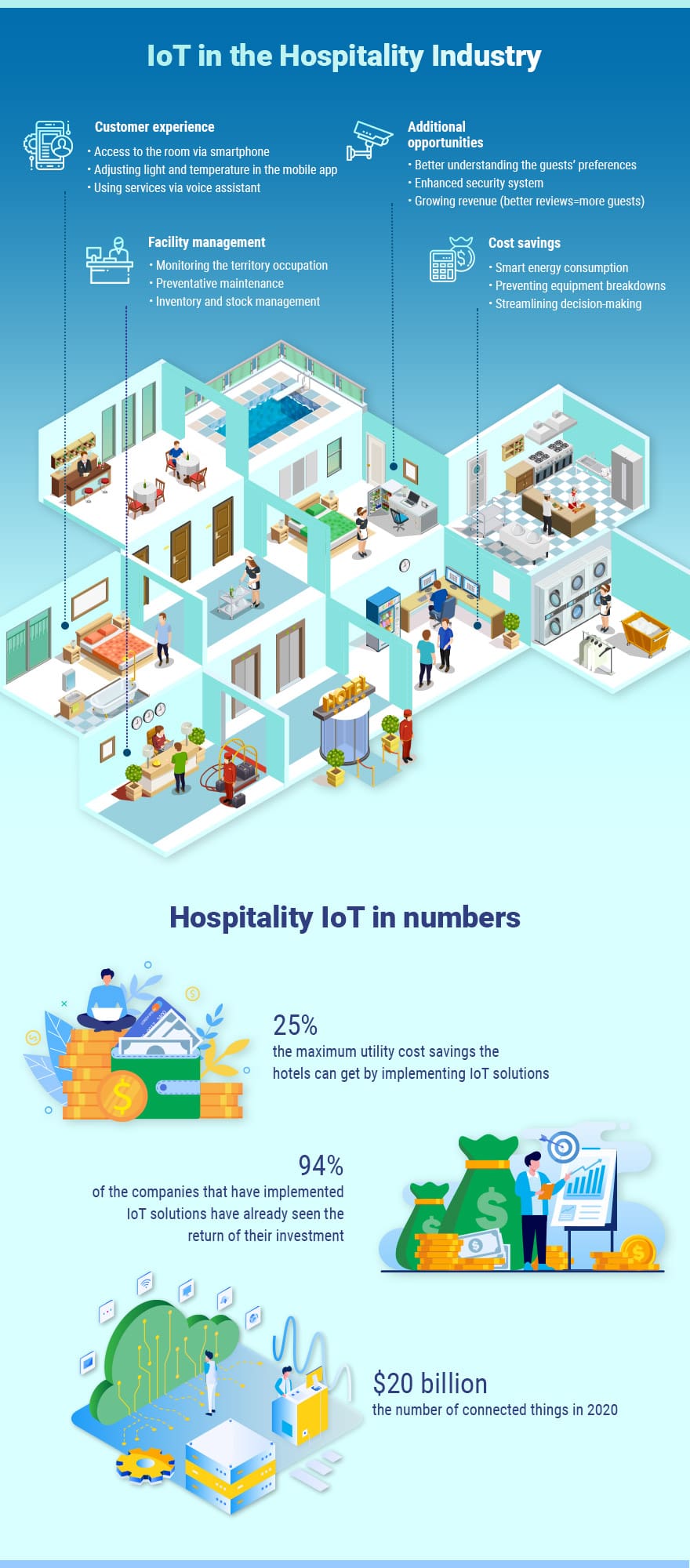 At SCAND, we have proven expertise in the development, deployment, and maintenance of IoT-based software solutions. If you are ready to boost your business with the help of IoT, contact us to start a new project together.