The Opportunities IoT Brings to Education
Published: March 11, 2020
IoT-based solutions for the education industry open great opportunities for teachers and administration, pupils and their parents. Such a type of software allows enhancing security, simplifying access to information, increasing engagement, and many more. Scroll down to see our infographic about the opportunities IoT brings to education.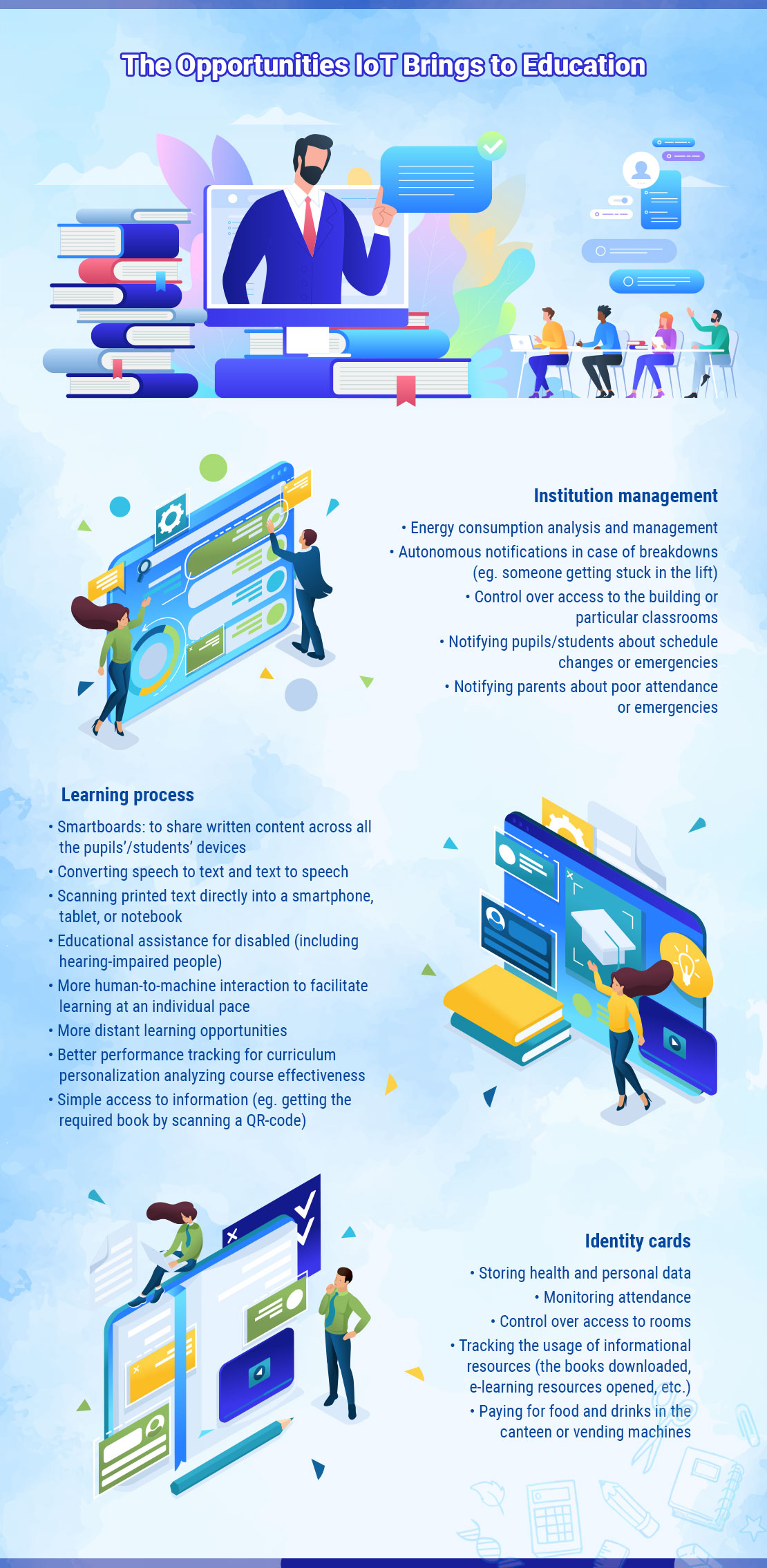 If you are also interested in the impact IoT has on other industries, check out our infographic about its benefits in agriculture, logistics, healthcare, smart cities, hospitality, and industrial sector.
In case you want to build a reliable IoT-based software solution, contact us to get professional assistance from our development team.