E-commerce is a dynamic industry with continuously changing technologies, trends, and a competitive environment. It's no surprise that the recent pandemic was a major game-changer for this industry, with both positive and negative consequences for all businesses involved. Consumer behavior has changed dramatically during the lockdown, prompting businesses to invest in e-commerce channels and internet marketing.
In 2020, more than 150 million consumers completed their first online transactions, according to Shopify. The number of internet shoppers increased dramatically in France, Canada, Australia, the United Kingdom, and a number of other countries. Up to 6% of customers from these countries shopped on the Internet for the first time.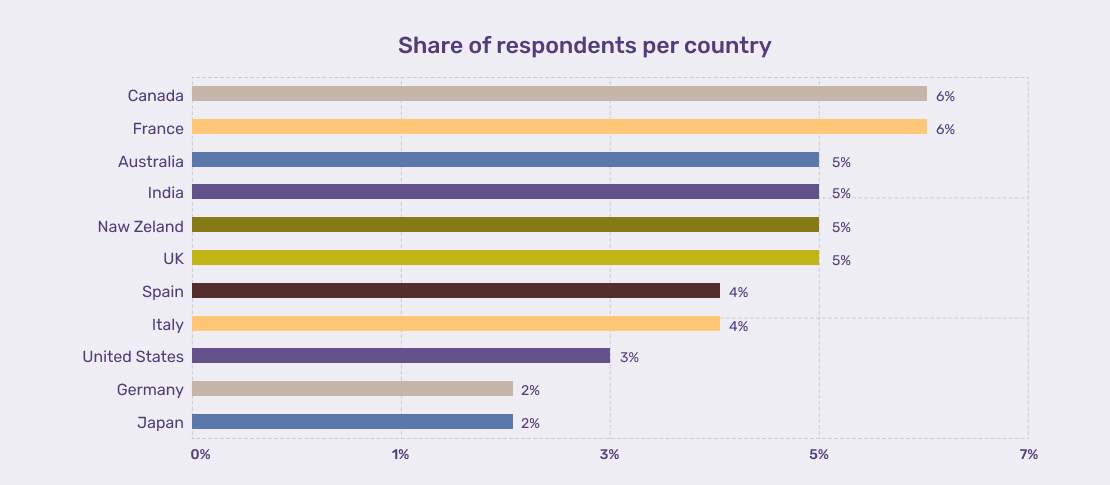 Given that the popularity of e-commerce keeps growing, online business owners need to know the current trends in e-commerce technology infrastructure and development to develop an effective strategy for the coming year and keep a competitive edge.
Modern E-Commerce Platforms
E-commerce platforms help companies to adjust their website for online selling. It is a highly efficient solution as it combines front-end and back-end components. The main goal of such platforms is to organize and support the work of a website so the company will meet all the customer expectations. An e-commerce platform should correspond to some basic requirements:
Third-party integration. The platform should be able to integrate with third-party applications for enhanced client management, marketing, SEO, etc.
Full customer view. It should provide a consistent client service having a full understanding of all customer transactions and operations within a website.
Attractive design. An e-commerce platform should not only ensure a responsive and initiative interface but also be flexible for new solutions.
Business growth support. As businesses have a trend towards expanding, e-commerce platforms should follow such requirements as well.
Summing it up, modern e-commerce platforms serve to unite all business features such as order management, customer support, analytics, marketing, and others into one sophisticated solution.
Types of E-Commerce Platforms
A big variety of e-commerce platforms can be divided into two categories: hosted and self-hosted platforms.
Hosted platforms accommodate e-commerce projects on their server and offer some technical expertise and shopping cart functions at the same time. For using those services an e-commerce project is charged a monthly fee and sometimes a percentage of the revenue according to the size of the business.

Hosted platforms are a good option for newbies in online retailing as they are easier to deal with. Both software and hosting become the responsibility of the platform. In contrast, they lack personal touch trying to attract as many retailers as possible. This leads to another drawback – limited customizing options. So, an e-commerce project has to stay within the limits set up by the platform.
Self-hosted platforms provide e-commerce projects with only software solutions without hosting them. These platforms offer companies much more freedom and control over their online shops through a great variety of customization options. On the downside, such platforms don't provide any technical support, so a company should be ready to face all the challenges on its own. The expenses and time spent on the launching are also higher.
Here is a brief overview of the most popular e-commerce web platforms.
Hosted Platforms
Shopify
Shopify stands out as one of the best platforms with over 500,000 customers. Shopify attracts many clients as it doesn't require any technical skills and offers a big choice of themes with rich customization. It can be a good solution for both beginners and experienced players in e-commerce. However, being a hosted platform Shopify doesn't have unlimited product options. What is more, the cost for its services may grow according to the number of features applied to your website.
BigCommerce
BigCommerce is Shopify's closest competitor. It is more popular among medium and small businesses. This platform provides quite the same features as Shopify but at a better price. It offers an intuitive and eye-catchy dashboard thus making it easy to use even for beginners. When it comes to drawbacks, it gives even less ability of customization offering some paid themes instead.

Self-Hosted Platforms
Magento
Magento has taken a lead among e-commerce platforms. This self-hosted technology provides its customers with limitless features and full scalability. It is used by medium and big businesses being too sophisticated for small companies. Moreover, to use Magento it's necessary to have basic skills in web development.
WooCommerce
WooCommerce is an open-source platform and a plug-in for WordPress. It is one of the most user-friendly and cost-effective solutions. WooCommerce offers total freedom in feature customization and has a rich collection of themes. This platform is free to download and to use when owning a WordPress website. However,