SCAND is a global custom software development company with an extensive history since 2000. Today we're a proud team of skilled IT developers with excellent technical knowledge and experience in using the latest software tools, frameworks, platforms, and technologies. We invest continuously in training and education, to be able to respond to any new technological challenge.
Being an IT nearshore European company, we share the European culture, we have a great IT infrastructure, we speak fluent English, we have a great pool of IT developers, and we are easy to reach from any European country. We are committed to delivering outstanding IT solutions that add real value and our developers always go the extra mile to silve our clients' issues.
We at SCAND believe that effective cooperation doesn't depend on being in one office, but on mutual trust, experience, and shared business understanding. To help our customers better serve their needs we leverage the diverse high-tech talent pools of both countries. Access to a large number of IT specialists on both markets allows us to successfully execute projects for clients from all over the world.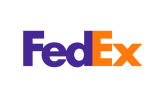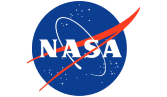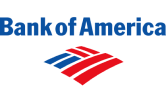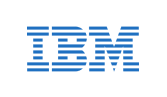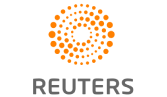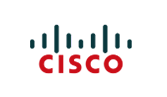 Being a customer-oriented software development firm we implement best-in-class practices for our clients to succeed. For 20 years' history we have managed to compile an impressive list of global customers: NASA, IBM, Cisco, FedEx, Bank of America, Dresdner Bank, Reuters, Yahoo!, Siemens, Merrill Lynch, and many other Fortune 500 companies. Our dedicated development teams are here to ensure your success and provide you with the support on every stage of the software development process.
Here are some highlights from our client reviews:
"I found Scand to be very enthusiastic and knowledgeable."
The web application exceeded expectations. During the lengthy engagement, the team at Scand remained on top of development, fixing any issues no matter the time of day. Their communication style was effective for the partnership.
"The quality of work is unmatched."
Scand continues to be a valued partner of the client and delivers satisfactory work. They have great communication skills and manage everything well. Working well with the client's framework, everything goes above and beyond. They consistently show commitment to their work.
"I have been impressed by the high level of technical skills as well as great communication skills."
The development was a success, meeting the expectations of the internal team and the third party client. Scand communicates effectively to ensure both teams are on the same page. The team is creative and knowledgeable.
"They're one of the best companies that I've experienced."
The finished platform is excellent, was delivered on time, and to the expected quality standards. The team is dedicated, works efficiently through an agile methodology, and is skilled at what they do.
"They just want to do good work."
SCAND consistently delivered all requirements to standard and their efforts improved the website's efficiency and productivity. The team is personable and engaged with a professional, dedicated, and respectful work ethic. They are smart, reliable, and extremely skilled in development and coding.
300+ Customers Worldwide
700+ Projects (including projects for NASA, IBM, Cisco, FedEx, etc)
20+ Years in IT
250+ Developers on Board