Who can use PubTyper
PubTyper can be used in a vast majority of areas by different specialists for various purposes: to compose textbooks from learning courses, books, additional materials or notes, corporate booklets and brochures, product catalogs, etc.

How PubTyper Works
PubTyper is an extension for Adobe InDesign to facilitate the process of compiling a document from files of different formats.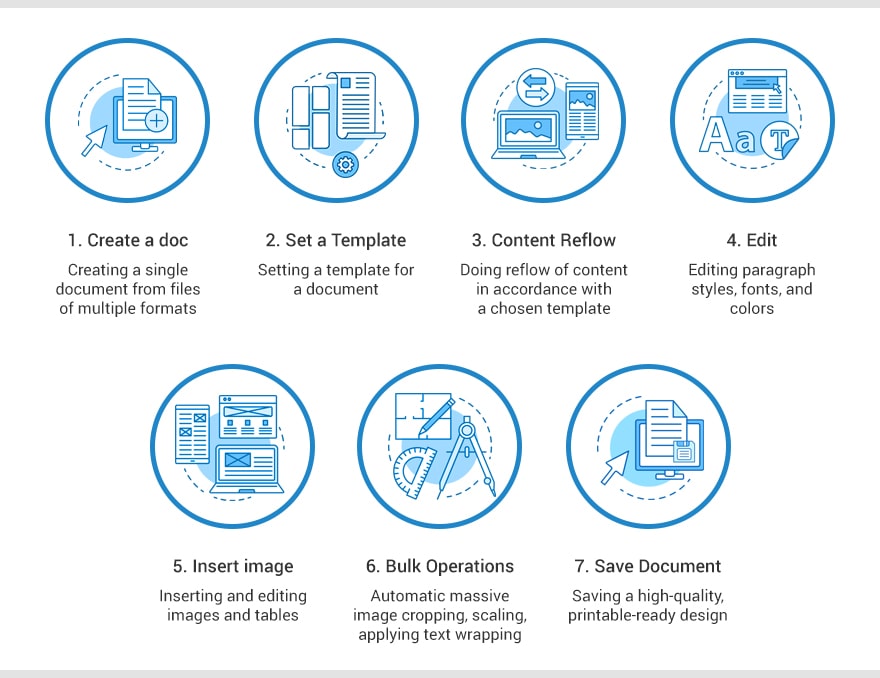 Additionally
PubTyper works with Adobe InDesign versions starting from CC (2015) with no additional costs, however any older versions require extra cost. PubTyper supports different document formats:

The Adobe extension is free of charge software: you can redistribute and/or modify it under the terms of the GNU General Public License as published by the Free Software Foundation, either version 2 of the License http://www.gnu.org/licenses/gpl.html or, at your option, any later version.
Download PubTyper For Free
Customization
Since PubTyper is an easy-customizable solution, you can request any specific features to be developed or we can create a similar solution upon your needs.