SC&TS 2012 Championship Opening ceremony took place today at 9.30 a.m. Both participants and fans met in a warm and friendly atmosphere. Of course, our participants were intrigued by the main prize intended for the most agile and cohesive team.
The participants of the first match (from left to right: Olga and Ilona vs. Ilia and Vadim).
It was a tense match! The forces were equal!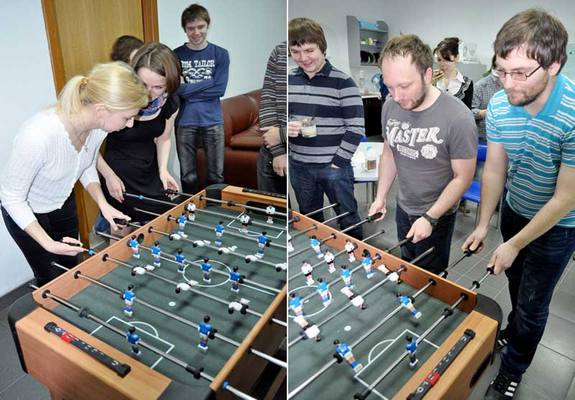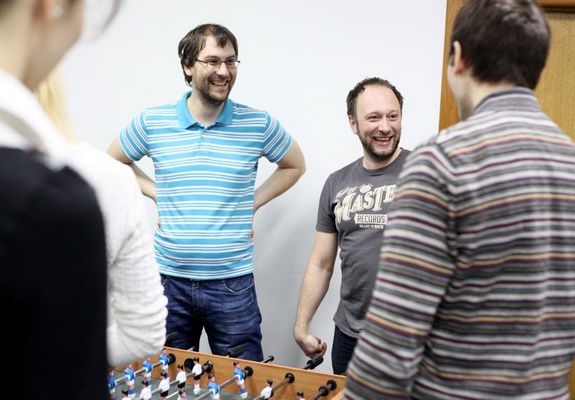 Still, with a small margin Vadim and Ilia won. We congratulate the first winners of the Champ!
And we wish the best of  luck to all our participants!