GSpread.NET - Google Spreadsheets .NET API
Google account settings
By default, GSpread.NET uses its sample identifiers. But we recommend to change it into your own. In order to do this, please, make the following steps: Go to your Google Drive http://drive.google.com and create a new script (Select "NEW > More > Google Apps Script"):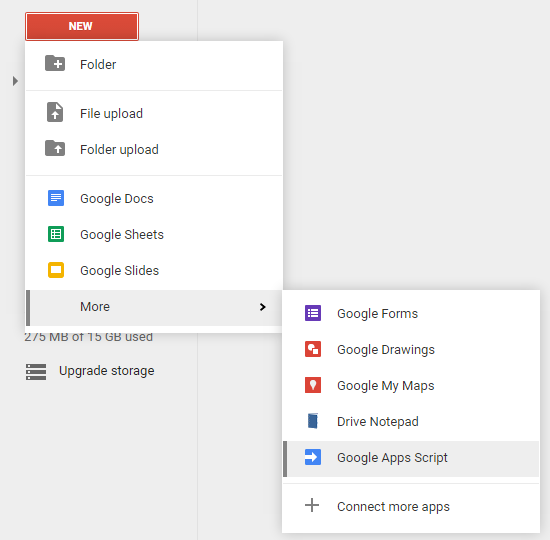 If there is no such menu option, you can select "Connect more apps", search for "apps script" in the opened dialog and then connect to Google Apps Script.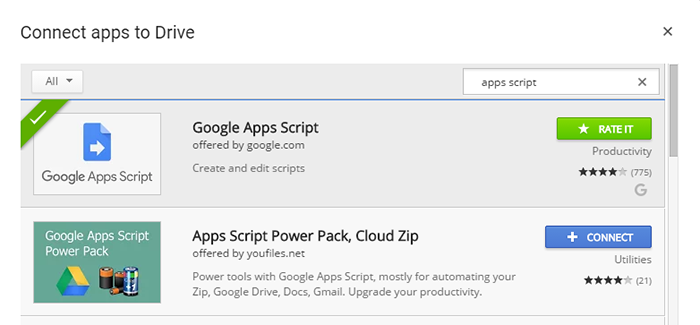 Copy the script code from "<Project Folder>/src/GSpreadCOM/Resources/GoogleAppsScript.gs" to the Code.gs you've just created. Also, you can find the script here: http://scand.com/download/products/GSpread.NET/GoogleAppsScript.gs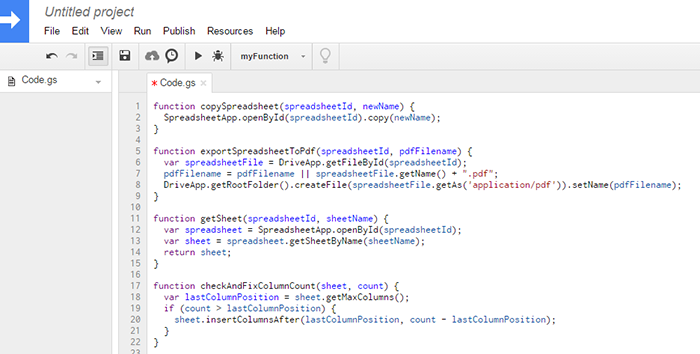 Save script project as e.g. "GSpreadCOM_Script":

Than, open menu "Publish > Deploy as API executable…"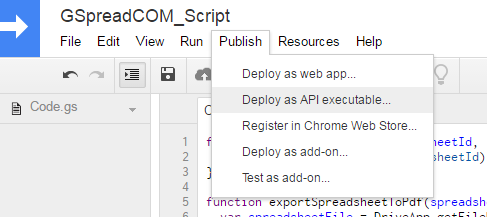 Set any version, e.g. 1 and press "Deploy":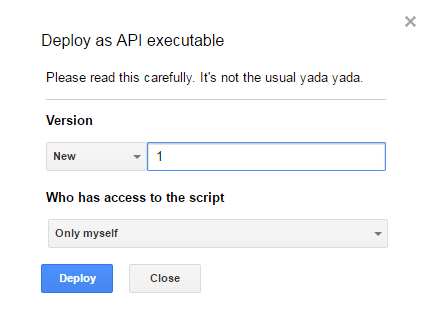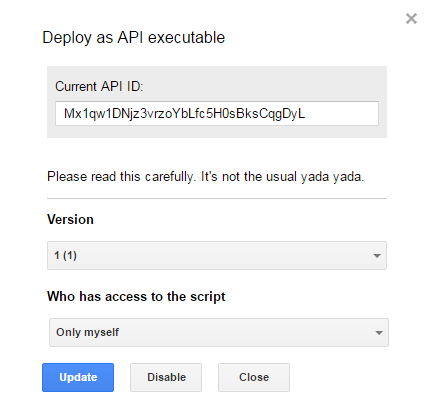 Now we need to configure GSpreadCOM_Script project.
Go to Google API Console https://console.developers.google.com and select a project: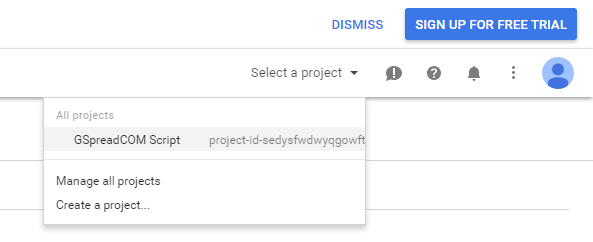 Go to "Overview > Google APIs", search and enable Google Drive API: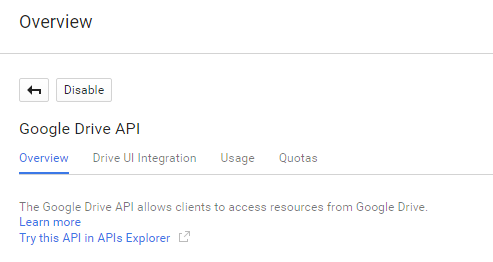 and Google Apps Script Execution API: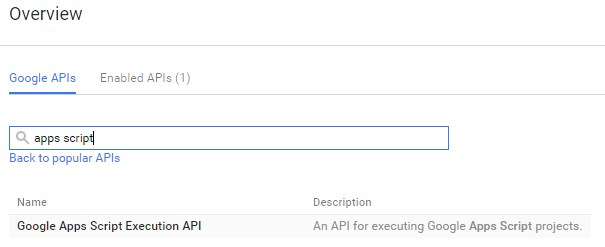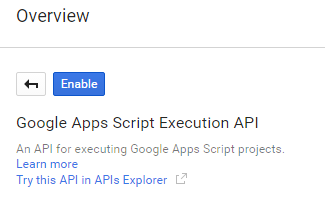 Now we need to create credentials:

Select "OAuth client ID":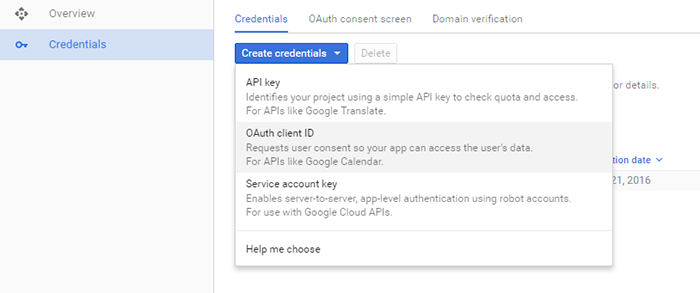 Application type - "Other" and press "Create":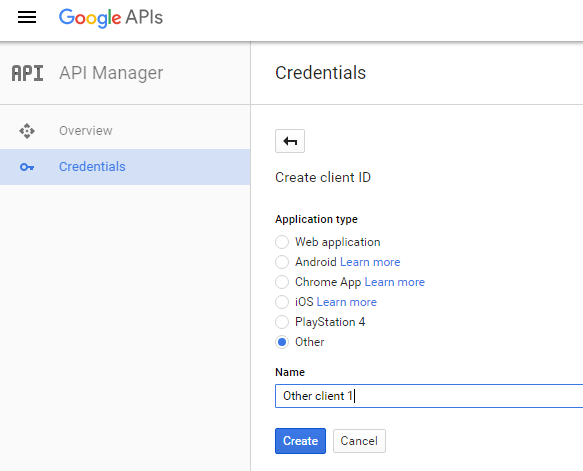 Copy "client ID" and "secret ID" into GSpreadCOM.config
<?xml version="1.0" encoding="utf-8"?>
<config>
 <user name="any random name"/>
 <client id="52444250292-02d5nuj5osdf268h605djiukijd5i4m5.apps.googleusercontent.com"
  secret="q2IOcXHThZ3LPc5nfFCcA_r"/>
 <script id="Mvi58b-XTLQOC7mbLFOvENmbpWLEH-geZ"/>
</config>

You can use this values as the second parameter of Application.MailLogon method in "client_id|client_secret" format:
app.MailLogon("any random name", "52444250292-
02d5nuj5osdf268h605djiukijd5i4m5.apps.googleusercontent.com|q2IOcXH-
ThZ3LPc5nfFCcA_r", "Mx1qw1DNjz3vrzoYbLfc5H0sBksCqgDyL");

That's all!