Web Application Development
Scand provides web application, web site, E-commerce, and E-catalog design and development services.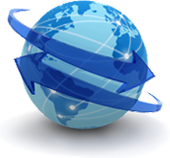 Scand has been working in the field of web application development since its establishment. Our expert team has developed dozens of applications for companies worldwide. We are able to supply you with innovative and effective software solutions to help your business become more efficient, more productive and more profitable.
Since 2000 we have used Java, PHP (LAMP), Javascript, and now we also utilize .NET, Python, Ruby on Rails, Groovy to implement server-side functionality. We are really keen on working with such technologies as J2EE, Spring, Grails, Struts, Hibernate, WPF, AngularJS, jQuery, ExtJS, Symfony, Yii, etc. We possess deep skills in both frontend and backend development.
Our web development team builds technically complex and yet easy-to-use applications to manage your company documentation, processes, and workflows. Our rich experience in this area includes development and integration with many popular systems, such as Wordpress, Drupal, Joomla, Magento, Salesforce, ZenCat, and other CMS and eCommerce systems.
Our designers and usability experts are helping all the projects to work on UI and usability. They are able to look at your product from every angle and apply the appropriate tools and methods to combine your ideas into unique and intuitive design.
View the examples of our projects in Case Studies. Also view our technical skills and industry expertise in application development.
We offer a unique quality / cost ratio of our services. To get information about rates and availability, get in touch now by sending an e-mail at info@scand.com.
You can request any additional information, learn more about our skills or order Web application development using the contact form below.