DevOps Services
Our experience in custom software development revealed that what customers need is not only the perfect code. They need the full-package of services including software build, delivery and deployment processes as far as following maintenance and support. It makes even more sense due to Cloud Services gaining more popularity and their increasing distribution.
We compiled all Development Operations and launched DevOps Department for our customers. Working in close collaboration with development, QA and maintenance teams our specialists improve and accelerate the processes of software delivery and update. The usage of Infrastructure as Code (IaC) approach lets our DevOps team not only evolve the software management processes but reuse it again and again.
Build Configuration and Automations
Our DevOps team works out and implements into the software build automation for the following technological platforms: Java (Maven, Ant, Gradle, etc), .NET (NAnt, etc.), Mobile applications for iOS/Android, Node.js and other.
Continuous Integration / Continuous Delivery
Our DevOps has a significant expertise in design and introduction of Continuous Integration (CI) and Continuous Delivery (CD) into software development. They use the best CI platforms incl. Jenkins/Hudson and orchestration tools as Ansible, Chef, Puppet etc. As a result application/modules artifacts even single-service Docker containers could be deployed to repositories based on Nexus or Artifactory.
Release management
Scand DevOps team succeeded in development of release management processes establishing contacts with all the teams involved providing highly efficient cooperation channels between them. That includes introduction of VCS, Project Management systems, Release and Delivery Planning Systems.
Clouds
Cloud Services are everywhere nowadays. Either private or public they let customers launch the developed products without having their own server park. Using Clouds our DevOps increase software scalability, resiliency, elasticity and availability.
Amazon Web Services
Amazon Web Services (AWS) is the leading platform hosting cloud web-services. Our DevOps team has a solid expertise in such components as EC2, S3, CloudFront, CloudSearch, VPC, Route 53, IAM, Transcoder, SQS, SES and SNS.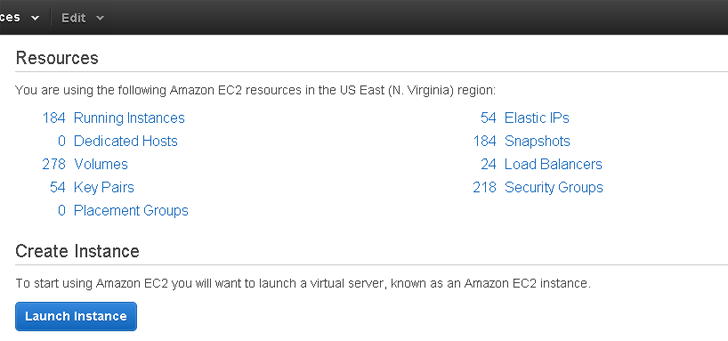 An example of AWS our DevOps team is working on
Virtualization, Containerization and Cloud Infrastructure
Scand DevOps team has vast experience not only in operating various virtualization and containerization platforms but private cloud maintenance as well. Among them: OpenStack, Xen Cloud, DigitalOcean platforms, XEN, QEMU, KVM, Hyper-V hypervisors, Docker containers and their associated infrastructure.
Maintenance and Support
Software infrastructure either cloud or local needs monitoring, maintenance, support and improvement with time. Scand DevOps specialists help in solving the rising issues, resources optimisation, reassigning the load and scale. They also help with projects creation, configuration and support of environments, remote configuration and security recommendations.
Monitoring & Back-up
Our DevOps team uses proactive approach to support management. This minimizes downtime and skyrockets the quality of customer service. It could be performed by infrastructure monitoring and predicting its possible changes in the future using Zabbix, Nagios, Graphite, NewRelic, etc. Back-up is an absolutely necessity as it allows effectively and quickly restore the infrastructure.
Third Party Software Complexes Installation
In addition our DevOps team easily operates and sets up various third party solutions like:
Relational Databases (RDB) - MySQL, MariaDB, PostgreSQL, etc.
NoSQL Databases - MongoDB, Cassandra, etc.
Versions Control Systems (VCS) - Git, Mercurial, Subversion, etc. and associate infrastructure.
Artifacts repositories - Nexus, Artifactory.
Search platforms - Apache Solr, Elasticsearch, SphinxSearch.
Messaging systems - Apache Kafka, RabbitMQ, Apache ActiveMQ, etc.
Apache Hadoop.
Web and Application Servers - NGINX, Apache HTTP Server, Apache Tomcat, IIS, etc.
Bug tracking and project management systems - Atlassian products (JIRA/Confluence/Bamboo), Redmine, etc.
Other.
You can request any additional information, learn more about our skills or order DevOps Services using the contact form below.