Location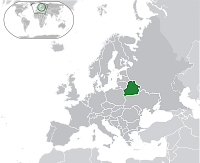 We are located in Belarus, a country in the heart of Europe bordering on Russia, the Ukraine, Lithuania, Latvia and Poland. A former post-soviet Republic, Belarus established its independence in 1991 and over its two decades of sovereignty has managed to preserve its most prominent production and technological infrastructure, educational establishments and highly-qualified specialists and enhance its international presence through economic development. Today Belarus is a stable economy showing gradual yet steady growth.
Belarus is an ideal country for software development outsource for several reasons: first, salary rates are considerably lower than those in Europe; secondly, high educational level and prominent academic and technological basis have been inherited from the USSR where Belarus was a major research and development centre; finally, educational continuity and comparatively low IT brain drain to other countries, which allows to conduct successful offshore software development in Belarus.
Scand Ltd. is positioned in Minsk, the capital and high-tech core of Belarus. Minsk has long been a top-notch industrial and best technologically and economically developed city in Belarus. It is the host site for supreme Belarusian universities, including BSUIR - the leading Belarusian IT university. The most advanced IT work force and leading software development companies are also concentrated in Minsk.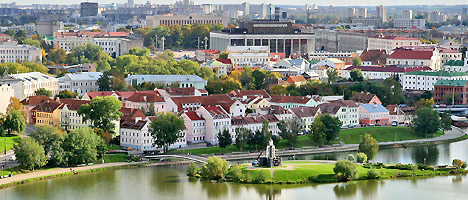 The Svisloch River and the Trinity Suburb, Minsk
Our regular customers know that our company is located in convenient proximity to the city centre, an underground station and a number of amiable cafés. We are easily accessible by public transport, private cars and even bicycles. A number of major Minsk universities are located nearby, including the Belarusian State University.
Our employees are also happy with the company's central location and the adjacent transport network. We also provide our team members with comfortable working environment, high-end computers and servers, cozy and ergonomic office equipment. Spacious, air-conditioned and neat office rooms, a gym hall located in the same building, quiet city centre, cutting-edge equipment and favorable job climate - all these advantages contribute to the staff members' commitment to software development process and outstanding proficiency.
Welcome to our office!
Fabritsiusa, 8b/1 – Headquarters